QHHT Hypnotherapist, Energy Healer, SpiritualCoach
Staff member
Administrator
Creator of transients.info & The Roundtable
Jul 19, 2016
7,388
15,518
Here's a poem I wrote back in 2015 focused around reincarnation and the earth school.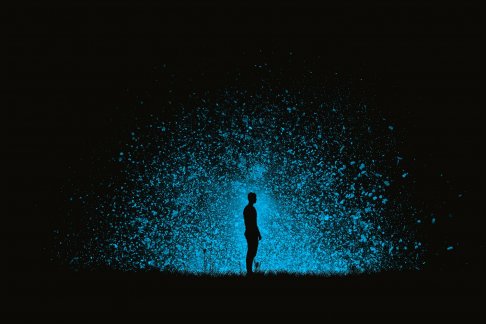 ​
Peace

Blatant bars of sharp light
hinder the journey.
These feet scream,
needing repose.
Here was a group,
but my heart now beats alone.

Like a meteor burning up,
I can't last; nothing in sight —
just a rolling caramel dune.
She's waiting back home.
'I'm sorry,' I whisper,
'we will be together again.'
The light quits,
alongside consciousness.

There's a crisp rattling ahead
and a loud clip-clop behind.
The brown animal whinnies.
Its rider yells.
I'm too tiny.

Streaks of white in a blue hue —
so pretty.
Mud covers my white dress.
Mother will be enraged.
Wooden rings are looming.
Why are the clouds so close?
Oh…

It's just like a stone sinking
into a watery abyss.
Everything dims;
it's all so obscure,
but something familiar nears.
White feathers fall
as all attachments shed.

A spherical essence
massed before me,
teeming with infinite love, and life.
A shift.

Peace.​
Last edited: