Healing Facilitator & Consciousness Guide
Staff member
Administrator
Creator of transients.info & The Roundtable
Jul 19, 2016
5,406
13,882
Butterflies have always been very special to me. I love them hanging around if I'm out in nature. By hanging your overripe bananas in the garden, the butterflies will come!
They love them, but are also fond of grapefruit, cantelope, orange, watermelon, strawberries, peaches, nectarines, kiwi and apples.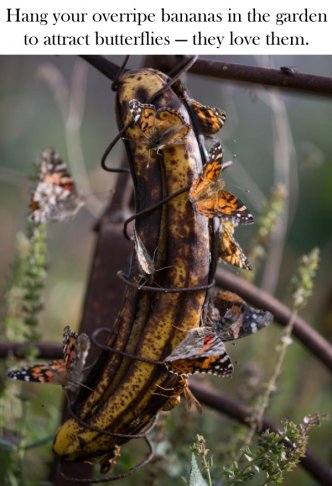 ​
Mushy bananas that have been stored in the freezer, and then thawed, are extra popular with the butterflies.
Some butterfly species also love a "brew" of brown sugar, rotting fruit, beer and molasses.
Now, I just need a garden! One day...