Healing Facilitator & Consciousness Guide
Staff member
Administrator
Creator of transients.info & The Roundtable
Jul 19, 2016
5,401
13,874
Up until the end of the 16th century carrots were yellow, purple and white. In the 17th century Dutch farmers crossbred them as a tribute to William of Orange who led the struggle for Dutch independence—the color stuck. A thousand years of yellow, purple and white carrot history was wiped out in a generation.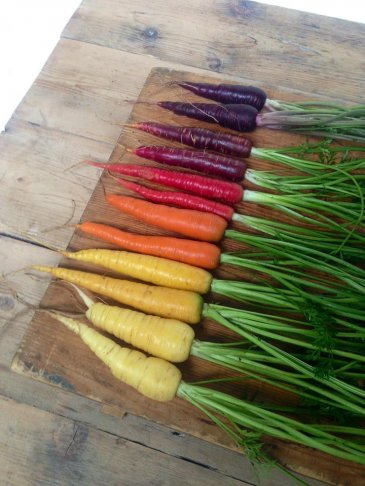 ​
I told you it was quick!
Now think about all the other food items out there, as each may have a rich history to them as well in terms of their origins!
Perhaps you recall a food item and how it changed over time?