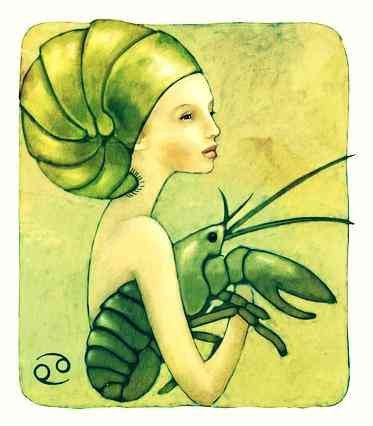 ​
Venus moves into Cancer today until the 27th June and will be Out of Bounds(out of the Suns control) until around the 18th June.
Venus in Cancer in general will bring more attention, love and gifts to many Cancerians, romance too, and a need to be up close and personal with friends and relations, which they are usually happy to be anyway.
They could also be more lucky than usual with money and general security, more inclined towards creative expression.
Venus in Cancer could bring a need for all of us to want to beautify our homes and gardens , and ramp up our sense of fashion and glamour, makeup , generally bring more beauty into our lives, especially if we have planets or points in this sign.
Taureans and Librans will want to spend more time with family or other loved ones and be more domestic, loving and caring but they may find themselves more emotional and sensitive as Cancer although a strong sign especially for women, can bring the child out in many of us so there may be Mother issues or parenting issues around for many.
Peoples own inner child whatever gender may need more loving attention.
This is especially so with the OOB factor as that adds a whole other element to this transit of Venus through Cancer.
Some very strong and strange romantic attractions can occur with Venus OOB.
People can have more personal magnetism or fall prey to the same.
If we have hidden talents then they are more likely to come out during this OOB period and this would apply to any of us in fact.
We may be ultra sensitive, need more attention or understanding or feel we are not getting enough of the same.
We could have an urge to socialise more and attend functions we wouldn't normally bother with.
Unusual social events and encounters will be the norm throughout this OOB period also.
On the negative side some of us will not be able to stand being around people, nor will we want to be confined so its likely that prison breakouts will increase in this period and people will rebel more against lock downs or restraints.
Stalking could increase as an example of Venus OOB . There will also be news of outrageous behaviour with many celebrities.
Eccentric behaviour will also be another factor for many, much more so than usual in certain folk
Overindulgence in food, drink or just about anything can be expected. And of course all of the above especially for Venusian type people and Cancerians.
All this while we are still under the influence of eclipses with another to come on the 10th, so there is still the unexpected all around us.
Even Lilith adds her weight to this Venus OOB in Cancer scenario as since yesterday she has been conjunct to Uranus that has the nature of the unexpected , always reminding me of the tarot card, the tower.
I was fully aware of the power of Lilith and Uranus yesterday even though I hadn't realised the aspect was happening.
Yesterday Lilith was at station and today is direct and still conjunct Uranus at 12 degree Taurus.
I had a lot of nervous tension and events happening that were truly of the nature of Lilith who likes to make as much trouble as she can and stir that shadow aspect of self where the fears and darkness lie, as she represents the forgotten powers of the feminine, our inner power, healing, transformation, and psychic energy.
Any sort of power can be used for creating more light or more darkness depending where a person is at so we can think of the sign of Scorpio a lot when trying to understand Lilith but on the positive side she will reveal what is hidden and can be quite destructive in energy if in that mode.
But it all leads to healing ultimately and with the Uranus aspect there was once more that element of sudden incidents to bring about inner transformation.
So if anyone had attacks yesterday that felt psychic in nature then this is why and one would expect this more for those with planets or points around 12 degrees Taurus.
Mars in Cancer is quintile Uranus today which is helping bring positive results for the Lilith aspect so we can assimilate any new energies that have entered into our being as more and more of our own unique hidden talents emerge with the Uranus transit through Taurus for the 7 year period we all entered in May 2018.
Mercury RX in Gemini is quintile Chiron in Aries which enhances our mental ability, allowing us to access more easily our own inner teacher/healer wisdom which is needed at this time to help assimilate all that is happening on multidimensional levels around us and within us as we move through this present eclipse season that is revealing so much and bringing so much opportunity for growth and renewal of our ability to communicate with others and accept our differences, to work more with our higher mind and let go of old beliefs that have held us captive for so long.
The last quarter Moon phase began yesterday which is a time for readjustment or review arising from any crisis in consciousness that occurred with the last Full Moon perigee eclipse phase, and many of us have had just that.
This is a time to reap the rewards of our efforts and to close a project/plan if we have done enough on the same.
This is not typically a favorable time for launching something new, as our "audience" may be critical or uninterested.
Keywords: Readjustment; Correcting; Disillusionment; Elimination