QHHT Hypnotherapist, Energy Healer, SpiritualCoach
Staff member
Administrator
Creator of transients.info & The Roundtable
Jul 19, 2016
7,388
15,518
Sue Grey, a lawyer from my hometown Nelson, in New Zealand, stood before the high court last week and argued her case that the New Zealand Government illegally distributed the COVID vaccine based on it being meant for a limited number of people, when in fact it was distributed to everyone over the age of 16.
​
It's interesting to see how main stream media has been reporting on this. There's an article on the NZ Herald
here
.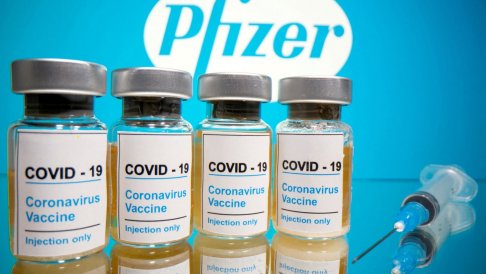 ​
Basically, Sue has shown that the vaccine is dangerous to people's health, and that it should not have been distributed to most of the population in New Zealand. As many of us know on the forum here, the proof is overwhelming, not just from the spiritual perspective as there's a lot of information coming through from the other side, including via the higher selves of my QHHT past life regression clients, showing that it's very dangerous for the immune system and suppresses spirituality, and now we are hearing about the
shedding going on
from those vaccinated, which is harming the unvaccinated and pets.
Here's a video from Sue at Nelson airport a couple of days before the time of the court case in Wellington.
​
"The Health Minister is making an urgent law change after a High Court judgment ruled it was "reasonably arguable" the Government's provisional approval of the Pfizer Covid-19 vaccine is "problematic".​
...​
In a decision released today, Judge Rebecca Ellis said: "it is reasonably arguable that the decision to provisionally approve the vaccine for much wider use is problematic" and went beyond the powers of section 23 of the Medicines Act.​
...​
However, Ellis declined to grant interim orders stopping the vaccine rollout - sought by the plaintiff - on the basis the repercussions "are too great, by some very considerable margin". In response, Health Minister Andrew Little said the Government was making an urgent "technical amendment to modernise the law"."(
Source
)​
When you do the search and stop listening to the mainstream media, which is heavily manipulated and controlled, you begin to see that no vaccine was ever necessary, and that the actual virus is a global hoax and plandemic — heavily inflated mortality rates, hospitals being paid to mark deaths down with COVID when they don't have COVID, and a lot of lies and brainwashing through fear. Yes, the virus is real and it seems to have a few different strains, and was formed into a bio weapon, but there are worse flu strains and it's easy to build up a healthy immune system for this virus, which includes vitamin D which is one of the most important factors. Being inside isolated and wearing masks which creates other health issues, is just a recipe for disaster for people's health.
I recommend you do check out the following information if you haven't already come across it:
Award Winning Virologist Dr. Sucharit Bhakdi says COVID-19 Vaccine is Criminal
COVID & Vaccines, Lives in Lemuria & a Native American Tribe | QHHT Session by Laron
Humanity's Reptilian Influence & Energetic Attachments (QHHT Session)
Review of the States & Processes Underway Globally (Coronavirus Pandemic)
Disconnecting from the "Chaotic" & Negative Framework of the "Coronavirus" Reality
If you didn't realize, we do have a board on the forum here dedicated to the topic of COVID, including a thread tracking deaths.
About Laron
Laron G. S. is an energy healer, past life therapist (QHHT), out of body explorer and teacher, Shaman and consciousness guide from New Zealand. Laron is also an author, poet and editor. Over on
www.consciousness.life
, his first course is available which is about how to astral project to have an out of body experience. Right now Laron is living in Dahab, Egypt, which is a place that is mostly untouched from the global plandemic. He offers past life regression, energy healing, tarot and space/energy clearing online, distantly.