Healing Facilitator & Consciousness Guide
Staff member
Administrator
Creator of transients.info & The Roundtable
Jul 19, 2016
5,719
14,294
The Government in Nepal just sent an expedition up Mount Everest — the world's highest mountain — to recover trash. They returned with 11,000kgs (12 ton) of garbage, but also four dead bodies. It's said it took them weeks to collect empty oxygen cylinders, cans, food wrappings and bottles.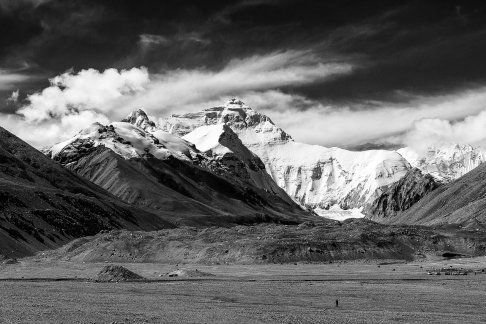 ​
While officials reported it was a successful trip, there's a lot more left up there to remove. Some of it is covered up by snowfall, so is only observable when temperatures are high. Most of the trash is said to be at camps two and three.
Over three hundred climbers have died on the mountain since New Zealander Sir
Edmund Hillary
, along with Nepalese Sherpa mountaineer Tenzing Norgay, reached the summit in 1953, known as the first two to do so in modern times.
Every spring hundreds of climbers, along with their porters and guides, spend weeks on the mountain trying to find the best window to reach the summit.
For those wanting to get a feel of what the climbing experience is like, there's a movie I rather enjoyed called Everest, made in 2015, staring Jason Clarke, Emily Watson, Sam Worthington, Keira Knightley, Josh Brolin and Jake Gyllenhaal. It's based on a true story around New Zealand's Robert Edwin Hall's expedition up the mountain, which took place back in May, 1996. Jason Clarke, who I actually thought was American, was born in Australia; he mastered the kiwi accent in this movie.
I recall posting a
meme
about trash on Mount Everest this year, so it was good to come across this recent event in the
news which
covered the situation up there.