Healing Facilitator & Consciousness Guide
Staff member
Administrator
Creator of transients.info & The Roundtable
Jul 19, 2016
5,480
13,977
Interesting article:
"Farming changed with 5G?​
​
As next generation network 5G introduced to the world, it is much faster and reliable than 4G network, and the internet is much stable. 5G will be use in many industries to carry much more data. CNN News said, "5G has the potential to disrupt a huge number of industries, including one of the world's oldest: Farming"​
​
The farmers start changing into technology tools such as remote sensors and drones based on the use of 5G network. The 5G sensors are used to monitor water temperature and salt concentration of oyster farms and in Netherlands, drones are used to help to improve potato production (Lewis, 2019).​
​
The UK invented a smartphone app called "Me+Moo"for cattle farmers to track a 5G "connected" cow in order to receive the animal's health and behavior on daily bases. The cows are put on collars which are 5G connected and instant data of the cows are send to the app everyday for the farmers to view. This data also include their diet and sleeping behaviour. Also, the 5G connected collars can detect whether they are sick or pregnant. The information of the cows can be sent to vets or nutritionist or to anyone who needed.​
​
Although we still can not fully have the health of the animals to depend on the technology, it does make the farmers life easier and convenient and be able to provide the best needs for the animals.​
​
Starday​
​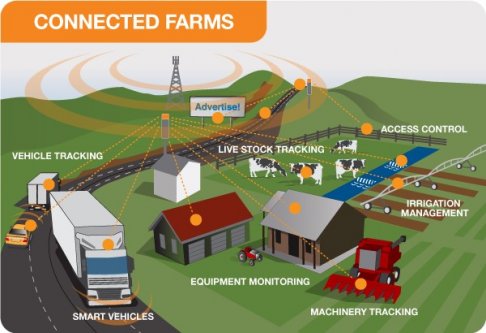 ​