QHHT Hypnotherapist, Energy Healer, SpiritualCoach
Staff member
Administrator
Creator of transients.info & The Roundtable
Jul 19, 2016
6,186
14,655
While many earth changes are occurring, including an increase in sink hole activity from around 2013 onwards, this is an important event because of the scale of it.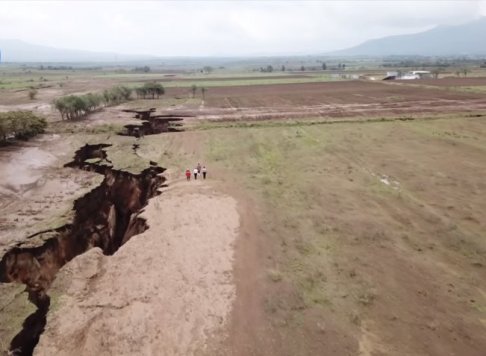 ​
Here's a YouTube video covering the story from two weeks back.
Here's an excerpt from an article on
Science Alert
at the end of March:
"A large crack, stretching several kilometres, made a sudden appearance recently
in south-western Kenya
.
The tear, which continues to grow, caused part of the Nairobi-Narok highway to collapse and was accompanied by seismic activity in the area.
The Earth is an ever-changing planet, even though in some respects change might be almost unnoticeable to us. Plate tectonics is a good example of this."
​
Everything is connected. The consciousness changes continue on strongly and when something like this happens, it can be an indicator of a larger change over a shorter period of time, that effects not just the physical earth, but global consciousness.