Frequency Modulator
Staff member
RT Supporter
Global Moderator
Board Moderator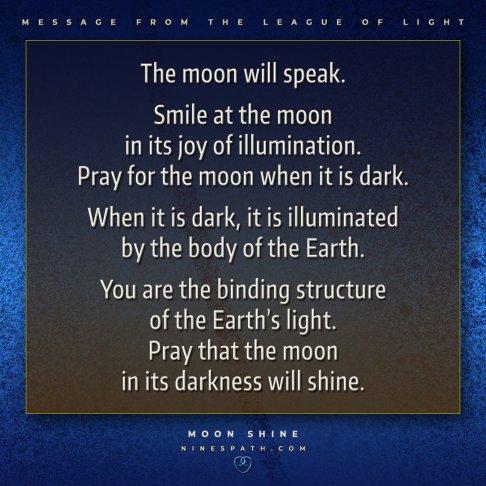 The moon will speak. Smile at the moon in its joy of illumination. Pray for the moon when it is dark. When it is dark, it is illuminated by the body of the Earth. You are the binding structure of the Earth's light. Pray that the moon in its darkness will shine.
"Moon Shine" a direct message from the League of Light
Nine's Path compiles transmissions from the League of Light and divine Pleiadian Renegades which began more than a decade ago. Discover divinity within.

ninespath.com