Roaming Contributor
RT Supporter
I love getting books for my son. He's almost 5 and we have gone through so many library books, always pleased when we read a special find. We also have a beautiful selection of classics and a sundry of topics to choose from at home too.
While I have a list of books that are just all - out wonderful in general, I wanted to share a few that relate more to practicing mindfulness and awareness for kids.
This book, 'Sometimes I Feel Like A Fox' actually goes through animal totems and relates them to different emotions that children feel. It was a library find and we really loved it.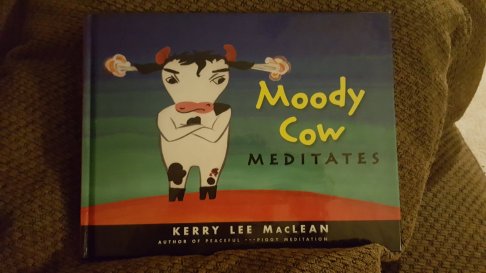 'Moody Cow Meditates' goes through a mad cow's day. Grandfather comes by and teaches him stillness by way of watching glitter in a jar settle. It's a good physical demonstration of seeing our anger calm down and actually gives directions to make your own for your own child.
The story is engaging and my son understands the message very well.
'Each Breath A Smile' is a really relaxing book to read. I read it to my son tonight, actually. He had a particularly trying day today and the pace of the book, and the theme teaches the importance of breath. It's calming and you can breath in and out with the lines.
These last two books I found on a website (that I don't have anymore) that listed a bunch of books they had found for their kids which offered a different spiritual side than the oft found religious books.
Does anyone have any other mindful children's books they want to share?