QHHT Hypnotherapist, Energy Healer, SpiritualCoach
Staff member
Administrator
Creator of transients.info & The Roundtable
Jul 19, 2016
7,389
15,519
Via my new Substack blog, Observations of a White Planetary Wizard. Subscribe to get updates on my posts
here
.
​
"A story on thoughts becoming advertisements, the influences of external energies and entities, and the nefarious technologies.
I need to tell you a story. On many an occasion I've had something on my mind; I wasn't speaking, searching or writing about it. I'd suddenly see an advertisement on the exact thing pop up on Facebook.
It wasn't the microphone on my smartphone or computer picking it up. It wasn't because I searched for something in a search engine with tracking cookies. It was simply a thought on each and every occasion.
So how do they do it?
Over the years I've had a lot of experience with three different bio feedback systems which are used in Naturopathic practices. Two of these required a physical device to be attached, where the other one could run remotely, using AI and a supercomputer — all that it required was your name, date and location of birth — information Facebook has.
This remote system is the one I've used most. When I had access to it years ago, I ran reports for clients, helping them resolve health and spiritual issues, basically from the naturopathic direction. While I'm not qualified as a naturopath, I've got many other alternative health qualifications, along with self-education and knowledge over fifteen years of helping people heal.
This bio feedback system I used was very accurate and also very powerful as it could be programmed and added to. For example, it could identify issues impacting one's physical and spiritual health, including such influences as: tattoos negatively affecting the meridians, blood clots in specific places in the body, pineal imbalances, poor circulation, sleep issues, joint pain, adrenal fatigue, muscular imbalances, parasites, spiritual entities, kidney toxicity, radiation from specific sources, low bile production, metal toxicity, EMF radiation damage, pathogens, anxiety, big pharma drug damage, hemolytic anemia, low thyroid functioning, dairy products negatively effecting health, emotional/mental emotions such as anger, OCD, specific chemicals from items like shampoo or creams, brain chemistry issues, vitality issues, water source contamination and so on and so forth.
But it could also pick up on what you were thinking, including specific patterns of thoughts.
I learnt five computer programming languages when I was younger, along with a number of web design languages, and I've administered databases in the past, so have sound knowledge on the technical side of things. I suspect there's a yes/no check on pre-programmed data, using an external physical bio feedback device that functions remotely.
I suspect Facebook is using a system like this on is users. With their advertising categories and products, they'd then run an AI based system on their supercomputers constantly polling people's thoughts who are active on Facebook to produce targeted ads, which would of course include the ad criteria set when businesses configure a promotional campaign.
After I came to this realisation a few years back, I also started thinking about the other feature this these bio feedback system, and that's healing.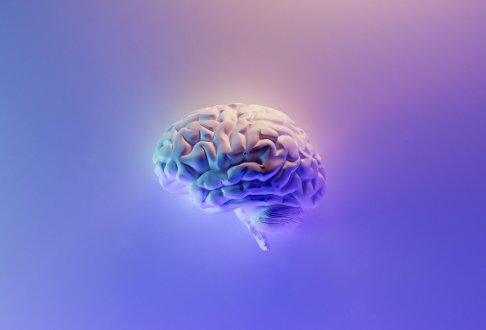 ​
Nefarious Intentions
This distant bio feedback system I used was able to send healing to the targeted user. It was setup to use a number of different healing based methods, based around the results of the scan, and one of those included affirmations, targeting one's thought patterns.
These were positive affirmations that helped and influenced the person to change their way of thinking to break bad habits, switch from negative thoughts to positive, manifest abundance and/or love, release stress, laugh more, renew trust and confidence, and so on.
But what if such a system was used for nefarious intentions?
There's a psychic surgeon I've been working with for a few years, as I often refer clients, friends and family to him for the specific purpose of receiving a clearing. That's his speciality. He works with a guide. I also get a distant healing every six months from him.
Based in my experience, noticing changes in my life, along with feedback from those I've referred to him, I know what he does to be true and authentic. I am also an energy healer. I specialise in healing health issues, with a strong focus on distant healing over the past fifteen years. I know distant (remote) sessions are just as effective as in person — I have no doubts.
The psychic surgeon, with the help of his guide, is able to pick up on three different types of entities, portals in your energy field, grounding issues, spirit attachments, energetic cords from people you've connected to in life, curses, earthbound spirits that hang around you, soul fragmentation, and a few other things.
The point I'm making here is that a lot of these energetic parasites, attachments, cords, curses and so on, impact us in ways which can include: seriously negative thoughts, bad habits, urges to feed elements of the ego (lust, greed, anger, fear, etc.), depression and suicidal thoughts, fatigue, accidents/mistakes/bad luck, schizophrenia, random pain, unexplained health issues, and so on.
When coming to understand that conscious beings — that may exist beyond our dimension — can influence us in such ways, so can humans using technology. Such technology could influence our decision making which may include purchasing certain products, supporting certain people or organisations, gravitating towards an agenda, influencing moods and emotions that might cause us to seek medical help which ends up involving big pharma solutions, and generally keep one in a negative state of suffering.
These energies and sentient beings from the other side love to feed off of us, However, when we are in a positive state, holding a higher vibrational focus and thought pattern, manifesting and creating a brighter future rather than living in the past, they are less likely to hang around, and may even be unable to because of their lower vibrational frequency.
One also needs to consider some of these so called false flag events in the world and what drives certain individuals to make the decisions to play them out. The individual may have been influenced to perform certain acts from unseen forces, and/or unseen technology.
Staying Safe
We're fully capable of
protecting ourselves
and existing in a high vibrational space beyond the influences of nefarious technology and negative energies.
A
single focus daily mediation
is key and an important place to start as it benefits many other activities and life situations we end up in.
Breaking the habit of being yourself is also very important, especially moving away from negative thinking and reducing our time — and energy — focusing on lower vibrational events and situations that all forms of media tend to include.
Popular social media platforms are heavily designed to produce revenue through advertisements and have created an unhealthy culture of short attention spans. Rethink the amount of time you spend on them, who you follow, and do some research on what they get up to in this regard.
From self-awareness and
growing spiritually
, you start to detect such influences as I've mentioned in this article, as well as sense into when an external force is interfering with you. From working on major trauma, your shadow, making contact with your inner child, and
healing blocks within your energetic system
, your vibration naturally rises and starts to repel that which is wants to control and use your 'loosh' (energy).
Thanks for reading Observations of a White Planetary Wizard! Subscribe for free to receive new posts and support my work."
Via my new Substack blog, Observations of a White Planetary Wizard. Subscribe to get updates on my posts
here
.