Frequency Modulator
Staff member
RT Supporter
Global Moderator
Board Moderator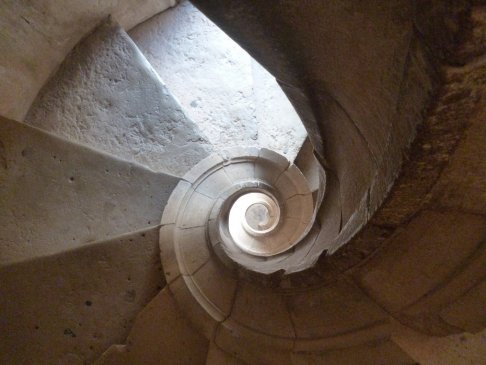 The new team, while their appearance is recent, is in actuality very, very old. Ancient. They speak with an authority I instinctively trust, and a presence that is at once very warmly human and esoterically mysterious. Most of what they say has been for me, for my own preparation for what is coming for me to do, for my own transformation that I may be of greater service to all. However, some is to be shared, hence this post.
That's really all I can say about this team at present. I'm asked not to speak of them too much... yet. Only to share what they say is shareable (see below).
Who Is The Master?
About this completely new figure of The Master, I can only say I'm surprised to have something like this to relay. I love the energy that the message comes with. It's deliciously mysterious but absolutely solid. It feels good to its core, strong, and clear. In answer to the inevitable questions about who or what this is, they offer only this:
"The Master is one of a secret order who works behind the curtain you see. The Master is not one of any of the dark ones, but an ancient one who guards the path for humanity to find the way to sanctification."
That's it. Nothing about race, color, gender, or dimensional, temporal, or planetary origin. Just that. Yet it seems, for now, enough.
Words from The Master
Here is the message given last night (May 30) which I'm instructed to share immediately:
"In 3 days' time, there will be peace. Come back to the peace you remember as people of a world in balance. Make this your quest."
Other comms that have come through are as follows:
May 15:
"Don't mourn the loss of freedom that you see. As you surmise, it is a temporary state. We are letting the dark ones do their plan. When it fails, we will move in to cover the loss with freedom. That will be a day long remembered. It comes soon."
May 17:
"Bad times are coming for the dark ones. They will not surrender easily. They will be subdued. Snowfall in May. Some will defect. You better be ready soon. Change will come quickly."
May 19:
"In the time it takes you to say your prayers, whole worlds are saved. Your prayer can be simply, 'May all worlds host love.'"

"Boss will make its appearance this week."
May 21:
"Get ready for a lot of news. Things will start happening faster now."
May 22:
"Data coming in about a den of vipers. The losing team knows the game is over. They have already acknowledged the loss. Only the arrival of the Maitre will save them, the ETs who pay them. Soon, they will be in total chaos. At that point, you must all be ready."
May 26:
"You need to be prepared for death. You'll see a lot of it soon. This cannot be averted. It will be happening soon, localized in parts of the world with high black populations. It will be severe, but short. Many will die. Do not worry about why; you will see. We will guide you through it."
May 28:
"You are about to hear of the death of someone very powerful. We will not say more."
(However, in answer to my questioning mind, they added, it will not be the President.)
May 29:
"The can of worms is open. You'll see a lot penetrate the minds of the unawakened. Be calm. You have been prepared for this. Practice peace within. This will make you more effective with everything."
How do you feel about this information, about the new team (what little I can share about it) and this new source called The Master? I truly don't know if we will be hearing more directly from The Master. I will continue to share what I am directed to share, and you have my word that I will continue diligently to apply myself to my own mastery, as guided by the higher aspects and holy ones who work through the auspices of the League of Light. The times now require nothing less. We're in this together and together we will shine.
Critical Reading from Opalescence:
"Long ago, the chord rang out. Those original notes have reverberated throughout the galaxy and the universe for a long time. They will never truly die, for they are embedded in every vibration of light and sound, every movement and situation in all reality. Everything in reality as you know it and are beginning to suspect beyond it involves the mastery of understanding, embodying, and expressing that thought's essence. Words are secondary to thought and only serve to clothe it in some recognizable fashion. It is a dance of duality in which you master balance, movement, response, and interaction."
Read more in
Opalescence: The Pleiadian Renegade Guide to Divinity
The Master speaks with an authority and a love that I instinctively trust, and a presence at once warmly human and esoterically mysterious. Prepare.
maryannrada.com