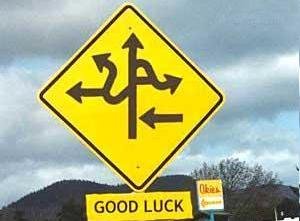 ​
Tomorrow Mercury stations in Cancer before going retrograde at 14 degrees Cancer which I just realised is exactly on my Mars and Descending degree.
This is a real turning point in so many lives, especially for Virgos and Geminis as well as Cancerians, especially Cancerian "types" of people as this is happening so close to the first of the two eclipses in their sign on the 21st July, and the first of two new moons in 28 days known as a "black moon ", an auspicious time akin to a blue moon when something different or unusual can happen for them, and Capricorns too of course as their eclipse is also coming up on 13 degrees Capricorn on the 4th/5th July .
So for the coming 24 days Mercury will be backwards starting opposite to the 2nd eclipse degree.(13 Cap).
I have expected some difficulties with Global communication in this time due to this timing, even power blackouts, or long term difficulties with internet services, but some of this could be about changes happening in the social networks due to world elections coming in the future. There is a lot of talk about this.
We will know by the time of the Perigee moon on the 29th/30th June what effect these eclipses will have on our global situation and communication as Cancer is the people sign, the public, world wide.
And then there is the effect on our planet itself, and on the surroundings in our Magnetic fields, not to mention the inner Earth.
We also get a strong aspect of Sun conjunct the North Node on the 19th/20th June just before the eclipse which is a positive for the world, one of protection and bringing out the best of Mercury's qualities and that of Gemini too, as the Sun does not enter Cancer until the day of the eclipse on 0 21 degrees Cancer.
So globally much of any unexpected events should be positive ones before or after, and any repercussions from any major changes or events are more likely to be 10 days to 2-3 weeks later which I expect to revolve mainly around legal matters, court cases etc and the more harsh elements of Capricorn old systems which could emerge to have their expression.
In the meantime for the rest of us this is when we get a chance to review, to see the world through different eyes, catch up with ourselves and loved ones too, family.
This is the best time to do our research, form new strategies and tidy up matters we have put off.
We can expect some misunderstandings, delays in contracts or paper work and in fact anything taken on during this time will have a twist , as highly unusual situations could emerge from this as I am finding in my world.
This was always going to be an extremely weird time for some of us and family is probably at the heart of it.
Although for some of you, if Pisces or Virgos it could also be about "others" in your lives. Many people will have a great change of heart or direction in this period.
We are all ending an era in our lives in some sense as a new one begins due to the eclipse period we are in. So wherever the signs of Cancer and Capricorn fall in our life patterns, by mid July we will have moved on from some very old patterns according to those energies in our lives, and some of us would have left behind a few people too that we have had karmic obligations too.