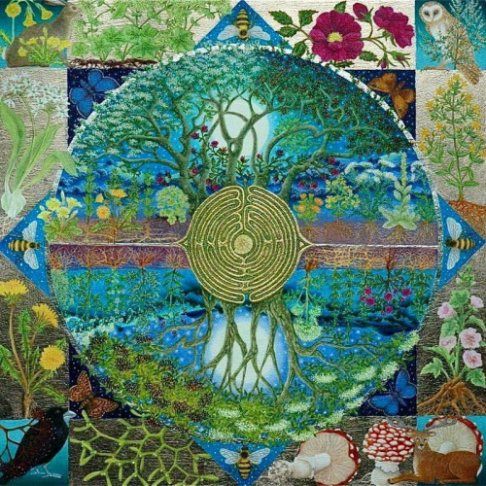 ​
Today Mercury moves into Taurus for two weeks, to join the Sun and Uranus to help ground our thoughts and focus on the areas of our lives that bring us security and comfort.
Mercury in this sign will help us to think of our gardens, our homes, what we wear, how we nurture self and our bodies, food too, creative areas, and more material levels of life to help restore us to a state where we can plan again for gaining more of what we need in those areas to make life more pleasant and safe too.
We will all enjoy this period after the rather competitive and overly assertive energy of Mercury in Aries, and it should make it easier to be kind to each other even if we have different opinions on many subjects as has been proven in the last months.
Virgos and Geminis will especially enjoy this position as well Taureans themselves, as it will change their thinking too.
Perhaps they will be inspired to put their thoughts to paper and be more open to new ideas, and listen to others more than they would normally bother too as Taureans like to stick to what works best for them.
Mercury noviles Neptune in Pisces which helps to assimilate new information and fit it into the bigger picture- retain the information in other dimensional ways.
This has a nice energy of completion for many of us and I am feeling it being Pisces.
Mercury also squares Pallas in Capricorn so there will no doubt still be some discussions happening between those who think in more conservative ways, and those who step outside the box a little more than most, so being kind to each other even if you disagree is the warning, as in trying not to be too rigid in outlook as this world is changing rapidly as is our lifestyle. Uranus is very active in this field and has been for a while – with more work to come.
Mercury will square Saturn in Aquarius tomorrow carrying on this theme, as Saturn is working on changing the past "blame, punish and control" rules and old ways, to a more liberating and healthy world for the future, but first we have to go through the birthing pains of this as its a massive undertaking to reach a new and better age where equality is a given as is a healthy environment and better health and diet for all.
The Sun in Taurus is quincunx to Juno in Libra, also showing different areas and beliefs to bring together and areas to solve, but offering hope that we can bridge the gaps between these different beliefs and create different methods of working out solutions.
Librans could be feeling a little disgruntled under this influence as could Taureans as our world changes and we are forced to confront our past fears and phobias imprinted in our psyches from any dysfunctional background.
But hope is offered in this aspect which will no doubt also have an impact on those in high places.
The moon today is in Cancer so all about people, nurturing others, families and loved ones. And where I am in the world our bubbles extend slightly as we move from a strict level 4 lock down to level 3.