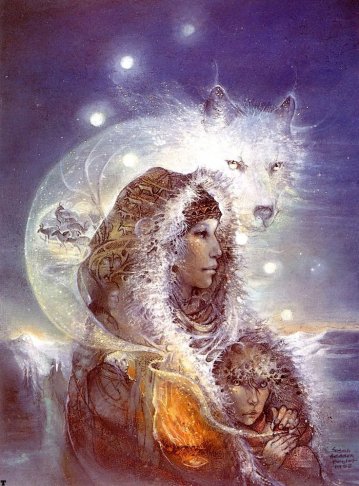 ​
Yesterday Mercury returned to the conjunction with Haumea in Libra before moving back to Scorpio tomorrow.
I wrote about this aspect at the time (26th Sept) when Mars had already gone Rx in Aries as a time for preparation and behind the scenes covert activity, which would bear results from the 13th Nov when he stations before going direct which is coming up fast now.
The aspect of Mercury/ Haumea is about the importance of proceeding from a point of balance and Earth centered stillness when instigating any dynamic action, and carries the energy to make an outward leap of evolutionary consciousness relating to a new birth.
This degree is 29 Libra and at that time Mercurys move into Scorpio was about digging deep for the answers, and secrets being revealed, more so after the Rx point was reached on the 13th Oct after which there was a time of digging even deeper for what had not yet been revealed.
Mercury retrograded back to the more political sign of Libra from the 28th Sept through to now and during that time we know what happened and the controversy around it but this was anticipated according to the planets with Mars backwards. Mars is about armies of one sort or another, about battles and races and competition, so it stands to reason that when he is at station and then direct, by the time of the Scorpio New Moon he will be in full armour and ready for battle.
I have said it before and will say it again," Nostradamus will be turning over in his grave" as he must have foreseen this centuries ago.
I do believe the author of Revelations saw it too as it's that big, this whole year is.
The power of good will return with Jupiter's backup and the extreme power of the rare total solar perigee eclipse that will be the strongest we have seen for some time mid Dec.
This sort of eclipse is the stuff that history is made of and it will change the world in more ways than one, and as well as this there will be more total eclipses in 2021 with the last in this Sag/Gemini set on 4th Dec 2021 which is also total, solar and Perigee.
Next year will therefore be a year of changing laws in many different areas and with the Gemini factor, many of these will include the media.
And while on the subject of course it will be major for anyone who is Sagittarian or Gemini or has these signs Ascending or Descending or on their MC or IC, or even Moon sign as I do.
This Mercury aspect just gone as been important for anyone with planets on 29 degrees Libra for major revelations and inner strength, or resolve to change any current situation that requires faith and courage, especially Librans, Virgos and Geminis but for everyone that relates to the energy.
Today Ceres moves into Pisces, Ceres being of the nature of Cancer and Taurus which is about how we love and nurture, and provide sustenance and security for others.
Ceres thrives in this sign and is at her best with compassion and empathy, understanding too in how she loves, so this is excellent for the planet and its people and brings hope for what is ahead.
Globally this will help to provide balance amongst the anger that Mars in Aries and other strong planets are manifesting although with Mars he has a job to do so he will keep on doing it until the beginning of January.
For Pisceans this is of course also helpful as this sensitive sign is feeling the Earth's pain more than ever before at this time.
The Sun in Scorpio is in a lovely trine to Neptune which is in tune with the Ceres aspect as well, so this is similar energy and will help sooth the soul of the more sensitive, empathic people , helping them to see the different dimensional realities being played out at this time.
This is an aspect of finding comfort and peace with oneself on very deep levels whether you were born under this sign or not as anyone can tune into the calming deep waters of Neptune's oceans.
Enjoy this energy Piscean type people and carry it with you through the month ahead. It will be needed, but it will help us all understand what is happening in the world on different levels of "being."
This aspect also speaks of compassion for our fellow man in this crucial time in our history. It also helps the anger to dissipate.
Today Venus in Libra is opposing Mars in Aries at 15 degrees, a rather excitable aspect in more ways than one, especially for anyone with planets on that degree.
This of course can be an aspect of strong attractions but also a lot of emotional sparks flying and conflicts too.
It's a sign of overreacting emotionally for the most part but there can still be some enjoyment found in the scenes playing out around us with this aspect even if they send our senses reeling.
Arian and Libran types will experience this the most, Taureans too.
Tomorrow Mercury returns to Scorpio which will be excellent for any depth analysis that is coming globally or otherwise. This is the best aspect for in depth thinking, trouble shooting and forming new strategies.
Scorpio types will benefit as well as Virgo and Gemini types. Once more its time to dig deep but with new knowledge and a new outlook that we have gained in the last weeks.
This week ahead is going to bring much to a head which will begin to play out more when Mars goes direct in a few days at the time of the Perigee New moon in Scorpio, Perigee meaning the moon is close to the earth so the New Moon energy with it's new beginnings combines with the Full Moon energy of a great turning point.
This is when the Mid Dec eclipse begins to reveal its powers.