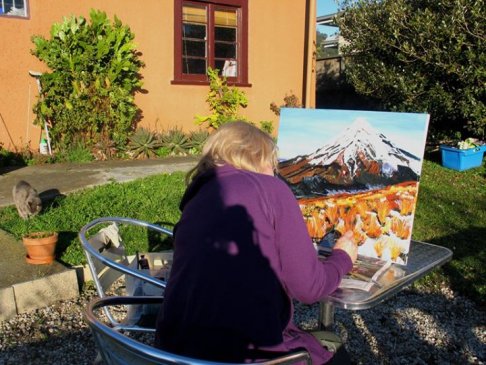 ​
The last quarter moon phase begins today which is a time for readjustment or review arising from the recent crisis in consciousness for just about everyone.
This can also be a time to reap the rewards or close a project/plan.
It is not typically a favorable time for launching something new, as our "audience" may be critical or uninterested. It's a time of readjustment,correcting, and elimination.
The moon is currently in Sag so it's been green lights go for Sagis in the last 2 days and I know that as I was running all over town with and for one of them for something that had nothing to do with me!
But today is much more about me as Mercury is moving back into my sign of Pisces after coming out of Rx in Aquarius and I feel very relaxed and very in tune with my Pisces mind in full Pisces mode.
For most of you Mercury in Pisces for the coming almost three weeks gives you a chance to complete something creative or that is relating to your intuitive right brain that you were not able to complete due to missing information or holdups of one kind or another in the last 3 weeks.
This is an excellent place for Mercury to use the skills s/he often doesn't get a chance to, as this sign takes hir (yes it's a word), into unknown corners of the more mystical universe that we don't always have access too, so hopefully we will all find some rainbows and miracles there, especially Pisces.
And probably Virgos and Geminis too.
This position is actually good for the type of math that requires understanding of different dimensional realities such as physics or quantum physics which reaches us in many different forms.
Enjoy the exploration everyone although some of you may feel a bit like Alice in Wonderland, but right now a little escape may be a good thing!
The image I used is myself (a Piscean) painting one of New Zealands great mountains, Mt Taranaki.