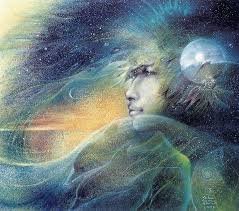 ​
Yesterdays aspect of negativity due to Mercury squaring Saturn just as he gathers speed is now behind us, so the worriers can stop worrying for a while and begin to accept the status quo a little more as it is all meant to be and moving as it is meant to, part of a much bigger picture that we all need to look at.
Whatever is to come of the current USA election situation that has sent the world into a state of chaos, dividing people even more than the virus did (which is exactly what is meant to happen at this point in time,) will unfold more as we approach the turning point of Mars mid month when there is also the last conjunction of Jupiter and Pluto AND a New Moon which is when the powerful Phoenix begins to rise.
At such times as this we need to find a common goal or point of interest and the main one seems to be the following.
No matter what the outcome of this election or who wins or loses, it is definitely going to be settled in a Court of law, which is why that rare total solar "supermoon" eclipse mid Dec is SO important and now having an effect.
Sagittarius is about law and from the beginning of this year I wrote of major court cases happening at this time and coming to a big conclusion in Dec, only not being a Mundane astrologer I had not quite worked out why, but the eclipse is on Trumps moon and prenatal eclipse which is a fated matter for him BUT it is also on the U N chart Moon at 22 Gemini with other contacts happening as well.
I am unsure of the meaning of this association of the U N chart at this date but it is possible that somehow they will be involved as whatever happens in USA the least that can eventuate is that the whole system of choosing presidents and voting will be changing forever, as well as how the media reports on it as at present there is a lot of bias happening.
USA does have a system in place so that if there are any discrepancies in the voting process (and there are apparently watermarks to help with this on the voting papers) then it will go to court and this has always been the way.
Time is standing still as Mercury's station had decreed, (and the voice in my dream as a matter of interest which I had no idea of the meaning of at that time a few weeks back as it was random and I am not American).
The planets currently are showing a more stable period with a quintile of Sun in Scorpio to Saturn in Capricorn at 15 degrees and Saturn at 26. The Sun represents world leaders and the general mood or situation of the global status, and Saturn is rules, laws and structure.
A quintile is an empowering aspect that enhances the positives around a situation and is basically in this case the "powers that be" who are on the light side of the force facing the darker energies with integrity and right motive.
There is a plan and there is a higher purpose therefore!
Chiron is in on the act at this time for all of you in touch with your wounded wise healer/teacher archetype, and he is quincunx Vesta in Virgo helping us to make sense of it all and fit the different pieces together, without emotions clouding our judgement.
This in itself tells us all to look at the bigger picture. And if we are talking signs it's all the Virgos and Arian "type" people who on the one hand are impatient and want action "now", or those who are criticizing and overanalyzing in left brain ways that doesn't see the full picture but wants everything neatly in little boxes, although those boxes are there if you want to find them but they are more than 3 dimensional in size.
The above aspect is telling us to keep our own inner light burning and our boundaries strong on all levels.
The Moon in Cancer for a few more hours will soon move to Leo which is in favour of world leaders with that sign prominent and for the rest of us it tells us to lighten up and have faith in the God of our understanding and be proud to live in such a time that is changing history as I write this, and as you read it.
The Moon is today going through the aspects opposing the trio of Jupiter, Saturn and Pluto just to stir our senses a bit more , especially those who have bought into the hype a bit much and feeling overly sensitive to the proceedings around them.
Cancerians of course feel this a lot but Jupiter will help a bit with that as the day passes if you get too intense.
Tomorrow is a fated kind of day, a bit of a crunch time as the Sun will quincunx the South Node so this is some sort of completion point for the people in power.
The Sun will also conjunct Juno in Scorpio at 16 degrees which is an aspect of confrontation with the old mind talk from our distant pasts when our insecurities can come out to be seen a bit more than usual, or we need to confront them within.
But the Sun is shining light on all those who are caught up in their own family issues and there are plenty around just now with far too many wanting to point fingers and bringing up the past.
Are people aware I wonder of the old family patterns that are triggered during any world crisis especially those involving strong leaders, males especially or weaker ones for that matter.
This aspect tells us to look to the future and the positive of what we have learnt over our lifetimes rather than buy into the same old gossip and blame, making out we are perfect and know it all, when in fact none of us do except in that pure place deep down that is not really of this earth although it helped us form the story we are living individually or collectively.
And the Sun in fact will continue to rise each day and shine on nature and us too, no matter what is happening here or what we are feeling or conjuring up for this rather dramatic scene in this current situation that is part of life's play that we all co-created.
Last edited: