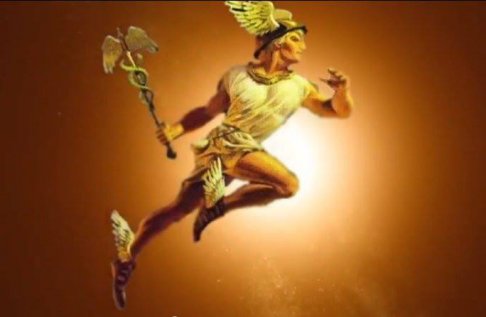 ​
Time has been standing still a little in the last 2 days as Mercury stations before going direct in Aquarius where he will remain until mid-March.
This station point today is releasing a lot in areas of the revolution that is arising in the world right now when more and more truth is coming out, and more people are rising up to fight injustice and for peoples right to choose for themselves rather than being forced or coerced into actions that could be harmful for themselves or others.
Many are already being more outspoken about their actual feelings on these matters which is a good thing as much pent up anger is being released that has been held back.
Aquarius is about equality of people, groups, freedom, and new systems, when the old ways are left behind and the more new and modern ideas including medicine and technology are emerging more and more, especially with Saturn and Jupiter now in the sign together.
Aquarius has a lot to do with banking and electronic systems, media too and the power of the media has never been so strong as we are seeing more and more of every day.
There is more censoring than we have ever had within the media systems and its extremely one sided, preventing information that is badly needed for the every day person from being read or heard. We get new examples of this almost every day.
I am noticing that there are news item being released in the last few days that hold more empathy and sensitivity to people's feelings which is a Pisces factor, but a lot of this is being taken down before we can share it on social media.
It's never been more important to do our own research and take our heads out of the sand.
At any rate Virgos and Geminis, Aquarians too and this "type" of person will feel the effects strongly of this station point as will we all, as information begins to be released and communication flows again.
If we have had hold ups in paper work or information then it will all begin to fall into place and we can expect a change in media too , hopefully for the better as hidden information comes forth.
I do believe a lot of the power outages in a certain part of the world was part of Mercury's slowing down motion from Rx to direct and now we may hear even more about the reasons behind that.
The flow of information will increase in the days ahead for we individuals as well as globally.
Another important move today will be Ceres into Aries until the 8th May. This is love and care in action as Ceres is of the nature of Cancer and Taurus. Ceres represents the Universal matrix that creates and nurtures life.
Arians may get more in touch with their feelings in this time and spread their love around a little more openly, also finding that others are more caring towards them.
For all of us we will be more willing to step up and do our bit when it comes to providing security and care for those we love without hesitation, no more holding back.
Tomorrow Venus in Aquarius will conjunct Pallas, and quintile Uranus at the same time, which will complement this move of Ceres and also Mercury direct, as Pallas is the peacemaker and negotiator, in this case in major global events and discussions that affect our communities.
Pallas helps find solutions without war in areas where everyone needs to be heard and where fair decisions need to be made.
Uranus adds the touch of inventive and original ideas and solutions that have not been used before, so it wont be the "same old same old".
These aspects have the element of surprise also for relationships so Taureans, Librans and Aquarians will get the best of this but it could apply to anyone.
Looking ahead with the Moon entering Cancer tomorrow, and Lillith about to conjunct Uranus in Taurus as well, we could all experience an opportunity to look at some deep stuff and even heal some old wounds, as many of us will get an entirely new perspective on any traumas that are still lodged in our emotional bodies, that have caused health issues to manifest.
This is very Taurean so it has a lot to do with our voice and what we have heard or been told. Verbal abuse is very much a factor with this, or how may have used food as a comfort against the pain that others can cause us.
Our throat chakras have a chance of being healed during this period ahead which includes health issues such as neck, throat, thyroid, mouth, tongue , shoulders too.
Taureans, Aquarians and the opposite sign Scorpio could be affected or that "type".
Scorpio adds the influence of old abandonment issues, shame or guilt we carry with us , and any shadow work we need to be aware of to heal.