Healing Facilitator & Consciousness Guide
Staff member
Administrator
Creator of transients.info & The Roundtable
Jul 19, 2016
5,358
13,791
We have a
humorous memes thread
already, thanks to
Pucksterguy
, and the thread,
Inspirational Stories, Photos and Articles
that includes those types of memes, but we don't have a place for memes relating to consciousness, spirituality and health.
So now we do!
Bookmarks
Don't forget to use the bookmark the thread option in the top right corner of this thread so you can easily find it again...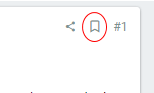 ...which you can access after from your bookmark list on your profile.
Include Text
It can help the search engines find our thread, and therefore people find our thread, if we include the text of the image beneath. I know, this is time consuming to write out, so only if you really want to!