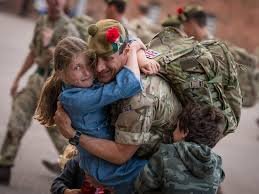 ​
We must all prepare for another big switch in energy as two major planetary events are happening right now.
Mercury is just coming back from being out of bounds which means s/he has been out of the suns control since just before the total Sagittarian eclipse mid Dec.
Since that time the media has pretty much been that way – out of control with added censuring on social media and the only news being reported being more than ever controlled by certain factions of Gov and others with power.
There have been very few media outlets that have been fair and impartial who have reported what is happening behind the scenes politically or medically.
Those who have spoken out have been kept well in the background and called Conspiracy theorists by those who are in fact Complicity theorists themselves.
During this time our thoughts have soared in many different directions and there has hopefully been more free thinking, critical thinking, but some folks would have lost direction and found it hard to stay grounded.
I know I did. There was too much going on at once totally!
Virgo and Gemini types would have been flying with the eagles, or some of them. Others would have felt scattered and confused. In fact many people have been feeling confused.
Its important to take note of these out of bound planets when world affairs have gone a little crazy. And we can see the results all around us at this time.
It's extra important to think for ourselves and not follow the sheep of the world, but also to find ways to stay grounded when Mercury is out of bounds especially in Sagittarius near an eclipse and then in the sign of control and rules, Capricorn.
We saw the results of the latter in various countries before Christmas and again now.
The strangest of rules and control can happen when Mercury is OOB in Capricorn, and also the suppression of important information.
All that is currently changing and one Gemini world leader must be feeling all this very much.
The other Scorpio world leader will be feeling Mars entering his opposite sign of Taurus today after being in Aries since 21st June 25th . For him this means someone opposing him and we are yet to see the results of that.
We are all going to feel this move of Mars into Taurus as Mars in Aries has been rather angry and aggressive, impatient and sped up. Mars has been symbolically wearing his best armour for battle, leading his troops where the powers that be have ordered them to go and defending/protecting when necessary.
(Hence today's image I chose).
All those with a strong Mars in their life patterns have felt this very strongly indeed, and those with Mars in Aries in their birth charts especially, or in the 1st house, or Arians themselves.
This has led to much angst as well and a lot of impatience and anger and also as Mars rules viruses by his shape and nature he is the reason this virus factor has been such a strong part of our lives for much of the year. He was out of bounds when it began to spread and when it began to prevent world travel, and then in Aries one would expect it to become more infectious and aggressive, with a " 2nd wave" when Mars was Rx from 10th Sept til mid Nov.
I do believe that after tomorrow when Mars moves into Taurus the virus will begin to die out, although this is a virus like other Sars varieties that will flare up now and again so the human immune system needs to be strong as it always does to fight any virus.
This is a subject like politics that cannot be overly discussed in these times on social media due to censuring so I won't mention more about this at this time.
Mars in Taurus for all of us for the coming 6 weeks means a highly grounding period which we all need and must make the best of. It's a time to smell the flowers again, become more hands on, more physical and enjoy the pleasures of the earth, the joys of physical contact, good food, tend to our gardens and build on to what we have created in our minds at least in the last 6 months.
Taureans will become much more active and motivated under this influence but must be careful not to release too much of their pent up feelings of aggression from the last year onto others. They must take care not to become accident prone and to make sure they slow down enough to enjoy their newly found vitality and power.
Aries can do all I first described and take more pleasure in it than before as can the rest of us.
Times are surely changing at this time and we can shake off the intensity of yesterdays Mercury conjunct Pluto in Capricorn which was all a bit much and brought a lot of soul searching just as Mercury was coming out of bounds.
I felt that intensity a lot as everything that could go wrong in a day surely did, plus a lot of information finally being revealed from the past.
Today the last quarter moon phase begins, a time for readjustment or review arising from any crisis in consciousness we have been through lately. This can also be a time to reap the rewards or close a project/plan.
This is not typically a favorable time for launching something new, as our "audience" may be critical or uninterested, which is all very timely as the world awaits the final results of a rather cathartic time to say the least in the political history of this planet.