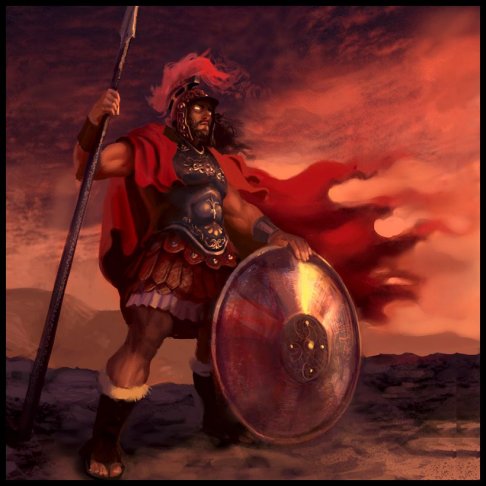 ​
Tomorrow Mars enters Aries where he is ready to do battle in the coming 6 months and 10 days.
In his own sign he is VERY comfortable and ready for anything but he may withdraw a little from the 10th Sept through to the 13th Nov or thereabouts as he will Rx in his sign from 28 degrees which will be a station point of importance for anyone with planets or points, Sun/Moon in that degree or opposite in Libra.
If any of you experience transits of Mars from the end of July before the 10th Sept then they will have a big effect and repeat with an ongoing situation until possible the end of the year.
Mars in Aries is no nonsense, and gets the job done. He will stand up to anyone and oppose anyone if needed and will use force if necessary.
He can be impatient if people are not as quick off the mark as himself and will tell it like it is to those who refuse to listen.
Mars is an army man, a commander, highly courageous and does not like following orders and would only follow the orders of someone who is a higher authority than himself as he is proud and arrogant but he is not without honour and control and if he has a temper he gets over it fairly quickly.
Mars will be fighting the good fight and would stand with Saturn in Aquarius as it is a friendly sign and he set himself up to do that in April, but the problem is that Saturn will be moving back into Capricorn until Mid Dec from the beginning of July and Jupiter/Pluto will be joining forces again in 2 days time in the same sign, plus getting back together again in Nov, so Mars may have some conflicts of interest in this time.
How that pans out is anyone's guess but there is no doubt this coming eclipse will have a lot of say in the outcome.
And on the 30th June which is the Perigee moon and when Jupiter conjuncts Pluto, I would think someone in a high position will be consulting with another high power and some laws could be enforced. This happens at 24 degrees Capricorn.
In my book a conjunction of this kind is not a bad thing but it's a signal for a world power to move into action and with Mars standing by ready with backup I am relying on the power of good being in full control of what comes next with this approaching authoritarian eclipse.
However it could well take until Mid Dec to sort a lot out but this time now is when the battle commences that has a lot to do with a brand new regime to come with better laws, more equality and a whole lot more when Saturn moves back to Aquarius near the total solar Sagittarian eclipse to be joined by Jupiter at the end of the year.
Sparks are going to fly and things are going to happen so I would say "buckle your seat belts!" From this point. Make sure your security zones are secure and your bunkers too if you have one and most of all make sure your connection to spirit is strong and trust in that.
For those with Aries and/or Mars strong in their birth charts you will be motivated, vital and strong in the times ahead and not have too much to worry about except a short fuse now and again so remember to count to ten when needed. You will certainly be brave and active but try not to be accident prone or argue a point for the sake of as it's a waste of energy.
Librans will also be influenced, or those with the sign strong in their birth charts so the same applies, but you may have more than the usual clashes also. You will be motivated by the strong people who are coming into your life from this point.
Mars will be sextile to Saturn as we enter this phase before he moves back into Capricorn so this is a tempering effect, a promise of protection for many of us who are in tune with the Capricorn energies, and is especially important as we approach this last eclipse in Capricorn.
Tomorrow is the 1st quarter moon phase beginning with the moon in Libra, a time when issues emerge that require taking action or making adjustments. This can be considered a stage of conflict, but also of building. Things are beginning to take off and to gain momentum. This is a time for taking action, not for contemplation or reflection.
This fits so well with Mars in Aries so the week ahead will be a very interesting and active week for many of us who have been procrastinating, but I still advise not to make hasty decisions until around the 11th July at least as there is the unexpected to come and information we may need for the next stage after the eclipse.
Image by Migeul Coimbra
Miguel Coimbra Portfolio , Illustration and concept art, Science-fiction, fantasy, Horror
​