Star child
Retired Moderator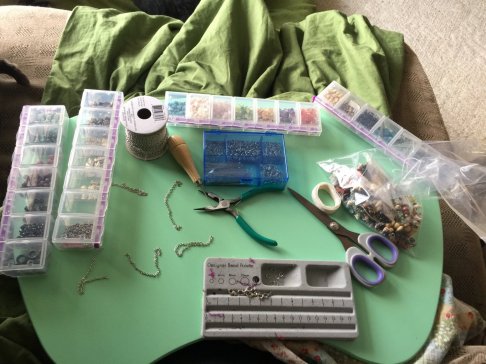 Most of you who know me know that I have been out on worker's compensation due to a back injury. While I have been out I have been making items, along with art, in which I will sell when I have my store up and running.
Lately the pain has been a lot to deal with and I have been lacking creative mojo to work, but the past few days I have gotten back to it with a little motivation from Laron. And today I just wanted to give a sneak peak to show what I am doing.
Hope everyone has a happy Monday or whichever day it is in your part of the world.