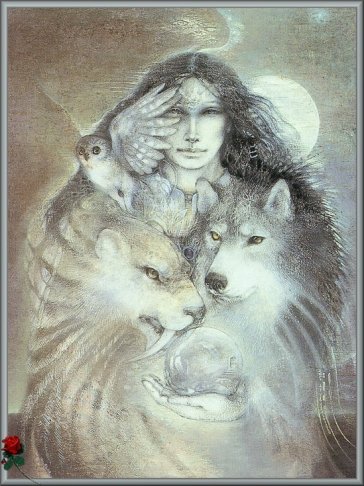 ​
In the last day or so I have noticed some unusual energy around and could not work out what was going on astrologically as there was no Full Moon or Perigee, even Apogee, no really strong aspects.
In fact yesterday should have been a peaceful day due to Sun trine to Neptune which always brings spirit close, or perhaps spirit was close and helping more than I thought.
But all these lock downs, all this drama, and for myself the strongest dreams for a while and some very disturbing, although not nightmares exactly, two left me awake feeling disturbed deep down which I know is due to the world situation at this time with dark forces wending their way where they can to cause fear and confusion.
Lately though It's been like something unknown lurking causing strange glitches here and there, and people to act out of character.
I have also seen things kind of get jammed up, on the roads too as if suddenly things all happen at the same time, traffic or people converge into one space, and no one knows exactly how to handle that.
Mercury isn't backwards and nothing is out of bounds.
I DO know that the Sun is about to oppose Pluto at 25 degrees Cancer to Capricorn which is as deep and dark as things can get with rebirth energies to boot, which reminds me of one of my Hades type dreams recently of snarling vicious dogs preventing me from getting to my house. ( I am not one to be afraid of dogs but these meant business and were clearly focused on me and threatening in this dark dream, ripping everything in their path to pieces and stalking me.) These are archetypes of death and rebirth as are snarling wolves, a crossed river or falling into one, or grave stones, skeletons a fallen mirror, a pulled tooth or empty abyss and a few other symbols..
But Sun and Pluto didn't explain all of the strange energy that has been around a day or more now.
And then I notice today in my Moon Diary that Lilith is conjunct Asbolus which I don't know a lot about, an asteroid named for a Centaur and a newcomer in astrology. discovered on April 5, 1995 by James Scotti and Robert Jedicke measuring 66 kilometre in diameter. The Centaur has a large impact crater and is named after the mythical Centaur Asbolos because of its dark surface. The Greek Ἄσβολος means sooty (or carbon dust). Asbolos was the seer whose correct warnings not to fight the Lapiths were ignored but later he provoked a bloodbath in which the centaurs Chiron and Pholus met their deaths . Asbolos was crucified by Heracles, who shot arrows through his limbs. Because of his sight, he was described by Hesiodes with the nickname oiônistês (augurist – someone who predicts the future from the flight of birds).
I doubt anyone uses this asteroid in their work but his meaning is at least as complicated and intriguing as Chiron or Nessus. Asbolus is dark, gothic and deep!
He is about negative creativity; something inhuman; horrifying situations; the Satanic in both the perverted and metaphysical sense; a heightened consciousness; strong base chakra awareness; increased awareness of privacy and personal boundaries and intuitive alertness of everything that may threaten the privacy and personal integrity; an extreme sense of smell; the reptilian brain; confrontations that require a radical change of thinking and attitude , breakthroughs in ones individuation process.
This aspect is happening at 26 Gemini which for myself is on my North node so there is a fated energy there for me and its no wonder I've also had some De Ja Vues lately.
Combined with Lilith this is enough to get the shadow self active and rise from our depths!
The NZ Moon Calendar quotes, "we are the witches back from the dead" which seems appropriate for this particular time we are in but there are a few warlocks and dark Reptilians amongst them as well with all that's happening.
A little hard to stay with the light but worth taking up the challenge to do so.
So if you feel as if you are fighting dark shamans on some level you may well be, especially those with Gemini strong in their nature and planets or points around that particular degree or Sagis near that same degree in their sign.
And if anyone feels more than usually alone in their fight these last few days and today, this is due to Chiron being at station before being Retrograde in Aries at 12 Aries so again anyone with planets or points near this degree or opposite in Libra will be feeling this and the same for Capricorns and Cancerians more than likely.
This is opposite to my Neptune as it happens.
The backward journey of Chiron in Aries until Dec gives us a chance to retrace our steps and finish what we have started , correct any errors and to strengthen our resolve to overcome any self doubt, regain courage and strength so we can use our inner wisdom and healing powers in ways that make a real difference to others.
At this point we are aware of our own suffering and that of others so we can renew our resolve , courage and inner strength before we head down a new path or the same path with a new outlook.
Venus in Leo today is quincunx Neptune in Pisces which at least gives us enough intuition and creativity to weather the storms and bluff our way through the hard places using any talent we can muster up to suit the situation. Especially so for Pisceans, Leos, Taureans and Librans .
Tomorrow is the 1st quarter moon phase beginning with the moon in Libra when issues emerge that require taking action or making adjustments. This can be considered a stage of conflict, but also of building. Things are beginning to take off and to gain momentum.
This phase is not for contemplation or reflection but action.
The following day could be a little intense and its likely we will notice that by tomorrow in fact as the Sun opposes Pluto as mentioned at 25 degrees Cancer/Capricorn.
This will be a day of great determination and focus that carries a lot of inner strength and a kind of ruthless energy that will enable us to face the darkest corners of our own psyches, or other peoples for that matter.
This is a day of endings and new beginnings when we can throw out what is no longer needed and people too if we want to.
Be prepared for a sense of loss but also renewal, a day to face our fears but also to recognise that core of power within that we often prefer to ignore or not acknowledge that gives us all the power of a shaman if only we would recognise it and own it.
Venus will also quincunx Pluto adding the deepest of emotional power to the mix which brings the courage to love with everything we have in the most passionate way.
It's good that the Sun will be sextile the more gentle and caring , protective Ceres, so some part of our being can keep an eye on things to make sure there is not too much intensity however this manifests for us, especially for Cancerians and Capricorns, Librans and Aries.
These are not times for the fainthearted and never have we had to call on our faith and trust in something higher than this 3 dimensional world within and without to hold us steady to continue onward in these highly challenging even crazy times.