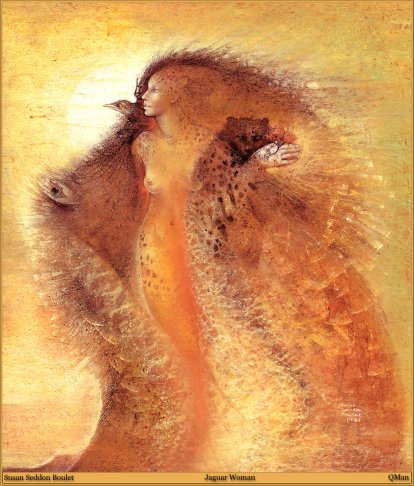 ​
NEW MOON IN LIBRA TOMORROW AS PLUTO STATIONS.
(One of my most important posts of the year)
Astrologically the games are about to begin in earnest as regards ending this highly transitional period the planet and we who inhabit it are now in.
This will happen on the New Moon in Libra tomorrow which will fall at 13 24 degrees of the sign, which happens to be a critical degree, the meaning of which in a nutshell is good for spiritual matters but not so good for physical/material happenings more often than not, but it's a fated degree and therefore will have a pivotal effect on our future, adding a focus to whatever else is going on at the time.
In this case it is important for Libran energies and everything they represent.
But first Happy New Moon Librans for tomorrow as its your real new beginning of the year, and Happy relationship New Moon for Arians.
Anyone with their Sun or other planet in this degree or opposite will feel this New Moon very strongly. Do remember everyone that the light closes off at a New Moon so we can expect to feel a little weary on physical levels but these New Moons are good for decision making and planning , and the days to follow towards the Crescent Moon phase.
Libra is about world politics and in its highest form is about forming new agreements of a beneficial nature with others and being able to see all sides to a situation. Its good for planning and designing new ways to go about things, about sharing ideas, finding ways to promote peace and harmony.
Being a critical degree point, this one is going to be much more powerful and important than usual.
Wherever Libra 13 falls in your birth charts, this is where you will have a major transition coming up individually. (For instance mine is in my 10th house of destiny, status and career) very near my Neptune.)
Pluto is now coming to station which will be exact tomorrow on this New Moon. His degree is 24 16 Cap which is very close to another 26 Capricorn critical degree in fact. This is a point of power as Pluto is all about power and transition, rebirth too and as he begins to change direction there is the great likelihood of switch of power globally of the political kind with a world leader involved.
It also represents a switch of power between the darker forces and the light as Pluto rules that which is unseen but wields power over the masses.
A word for individuals if you are experiencing strong Pluto aspects to personal planets or luminaries, (Sun/Moon), this is a turning point for those, whether positive or negative and a time to shift your own focus , assess your priorities and how you use your own personal power before you move on, as you more than most will notice a switch in energies after tomorrow for the better.
Scorpios will naturally feel this as well as Capricorns.
This is a very powerful time as 2 days after the New Moon , the Moon will be Perigee, closest to the earth as Pluto squares Eris, the outermost planet in our solar system, being of the nature of Libra and Aries, Eris being a Goddess who will go to war if necessary to bring unity to this planet.
This is a powerful aspect on a powerful day as the Perigee Moon is like a Full Moon . At this time the Moon will be in Scorpio which is bringing out what is hidden but obviously with a vengeance.
This happens at 24-25 Aries and the same Capricorn. This is power unleashed!
This happens as Saturn is about to go direct, Saturn that is about rules and laws and control, Govs and world leaders and all the material areas of life , the very structure and backbone of our lives.
The same applies re current Saturn transits for all of us , a turning point where restrictions ease on many different levels.
In the meantime we do have a rather disruptive Mars quincunx Uranus today bringing some challenges and unexpected events especially for Arians, Aquarians, Librans and Taureans but anyone could be suffering anxiety at this time with the New Moon coming and the planetary energies so dramatically powerful.
Tomorrow on the New Moon as Pluto stations and the effects of the critical degree begin to take effect the Sun will quincunx Uranus which is similar in nature to the Mars/Uranus aspect only more powerful in the element of change and transformation as that is what we are all going through and it is up to us to decide how we will react or use these energies for our own growth and also to help with the rebirth that is happening to the collective or multiple levels of being.
This begins a whole new cycle both politically and also individually.
Many of us are already feeling this to the extreme especially those who are natural seers and shamans even if they do not claim this name for themselves.
I want to take this opportunity to honour you all and thank you for playing your part in this time in our history as we each have our own role to play even if we are helping in a dimension we are not even physically aware of.
A word on the day after the New Moon before the Eris aspect hits, as there is a very important build up which could see fireworks even before that as the Sun on the 8th in NZ/Aust and 7th USA and Europe, will conjunct Mars in Libra at 15 degrees which is an aspect of decisive action, which could be aggressive or not, but its direct and to the point and the Sun at these times is always about a world leader or someone with power so globally this is powerful.
Army generals are Mars for instance so there are suggestions of armies standing by with their armour on ready for battle which could be symbolic or maybe not.
The political structures of our world are under great focus in these days to come and clashes could occur, so much will come to a head in the days to come.
(Arians and Leo types take note, also Librans)
On that day to add to the fire energy, Venus will enter Sagittarius after being in Scorpio for 3 weeks , releasing us all from our more focused and intense feelings so there is a need for freedom of expression and action, even feelings of liberation in preparing for the Perigee Moon effect and whatever Eris and Pluto have in mind for us on the 8th/9th Oct and Saturn's direct motion has to follow on the 10th/11th .
Keep those seat belts on people!