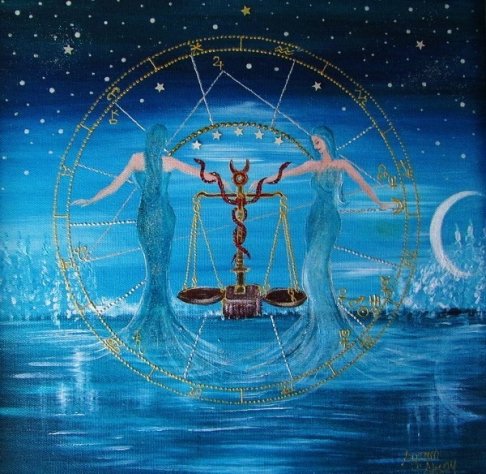 ​
You may have noticed that the last week or more as been rather rocky personally and globally with more to come. I explained a lot of this in my last post so please refer back to that for the finer details on the major aspects happening this month and into the first days of Nov.
Yesterday was very intense with the Sun square to Pluto with one of our new minor parties in NZ being closed down on FB .
I mentioned in my last post Mercury at station and then RX in Scorpio bringing some difficulties with social media during this month and I think this last incident could result in some heavy law suits for this sort of interference in elections and freedom of speech globally.
I am not writing of this in a political vein just a neutral astrological observation.
Pluto's influence along with Mercury at station and Rx in Scorpio has brought some obvious underhanded moves by Gov powers and a lot of vindictiveness and blame individually and from media especially towards world leaders or others involved in elections in the past days as when the Sun is involved this is very powerful and especially when it coincides with other factors like Mercury Rx.
This is just one example of what is affecting world elections and the fact there is much more going on than meets the eye.
Much will soon be revealed so the aspects of Mercury opposing Uranus 19th/20th and then Sun on 1st Nov is highly relevant in these times.
Around this last date, fueled by the full moon there will most definitely be some highly unexpected events happening relating to all that is happening from this point onwards as tomorrow is the Libran New Moon at 23 degrees Libra exactly opposite to Eris our furthermost planet in the solar system which is of the nature of Libra and Aries. Eris is named from the Goddess who has absolute and divine authority over strife. She will obtain unity for this planet at any cost even war and is always ready for the same if its necessary.
(New beginnings on all levels for Librans tomorrow and new relationship beginnings for Arians of a more dramatic kind than usual)
This is the power of the New Moon tomorrow which is another reason as I advised in the last post to buckle our seatbelts!
The Sun and Moon in strong contact with Eris tomorrow marks a highly political milestone in our history. How it plays out is in the hands of the Gods literally.
Pallas in Capricorn, being a bit more stern than usual is another Goddess standing by in trine to Venus who is still in the very particular "attention to details" Virgo.
Pallas wants to find justice that is fair for everyone and will negotiate as long as she has to, for the same.
But Eris in Aries is ready to fight for a cause and even though Mars is backwards still in motion he is there to back her up as the planets furthest from the earth hold the most power in matters that influence the long term future of our planet.
This new Moon coming also squares the Jupiter/Pluto and Saturn lineup in Capricorn, so laws are going to be challenged beyond belief at this highly volatile time in earth's history.
If Eris is ever going to make her move and have her say it's now and she has a lot to settle that's been bottling up.
It's finally time to make the final moves to change the patriarchal "blame, punish and control" regime that is ruling our world and which we are seeing in all the major world powers and smaller players too in one form or another at this time.
It's very interesting that even though the WHO is saying no more lock downs are necessary there are countries that say they are wrong and carry on down the same path to economic ruin.
So tomorrow is the crunch time – another part of a new beginning in a sense for political change and restructure, the starting point for what comes next, designed of course to keep us on our toes with our senses on high alert.
It is the female Goddess planetary bodies that feature most in the coming day or so with Juno a big player, also Vesta with aspects from Rx Mercury and Venus backup.
Mercury also quintiles Pluto which is a validating and empowering aspect to tell us all is not lost and do not lose hope .
Uranus is opposing Juno which is challenging the trouble makers and gossip mongers who are out to cause trouble, to come out into the open to be counted so they can be dealt with, as the past is dredged up and embellished for the world to see.
The Mercury Rx aspects to Pluto and Vesta, both quintiles are telling us to be strong, don't lose faith and trust in the power of good and the light that shines within all of us even if we are unsure whom to believe as all will be revealed in time, but the signs to think outside the box are still strong and to follow that gut instinct that we need when life takes on that quality of unreality that sends us all into that weird state of cognitive dissidence that is becoming all too familiar at this stage of 2020.
I will write more of the strong aspects in the days to come such as Sun square Saturn when things really toughen up due to this New Moon energy happening now…
The Goddess energies fortunately will remain strong in the coming days and weeks to carry us through…
But be assured Eris has her own agenda that this time will last much longer than a week or two.
And thank you to the artist for my image Aysem Aksoy