Healing Facilitator & Consciousness Guide
Staff member
Administrator
Board Moderator
Creator of transients.info & The Roundtable
My sense is that things are really changing from the perspective of old understandings of healing. Certain ways of healing are becoming a lot easier, where before there were greater restrictions, and limitations, on how healing worked for people.
While it's all valid—the foundations behind why we get sick, how we get sick, and our
energetic and physical immunity
—it's not as hard to heal as it was before, on average, because of the frequency changes from the shifts in all consciousness.
One of the easiest ways to heal is to let go of thoughts; those relating to what made us sick in the first place, but what will make us sick in the future from the patterns we tend to keep repeating in our minds.
Fear is associated with a lot of what we think, which creates mood changes and anxiety. But fear highly ties into our immunity and specific areas of our body, as we can increase the chances of getting sick, but also make things much worse.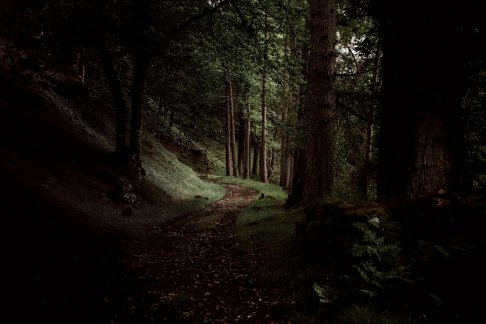 ​
A walk through nature can be very grounding, but if you focus on your five senses as you take such a walk, you can more easily be in the moment.
Meditation is truly the key, however, being focused on the now is much more important in all moments, rather than a set time and routine during the day to only do that. Regular meditation leads to being in the now more frequently, so there is nothing wrong with it and I encourage that, but we need to also make the effort to be in the now
all the time
, when we are not resolving problems, planning and making decisions.
We can find ourselves lost in thought so often. These thoughts help us to see what we need to let go of. Sometimes we have to do further work to properly let go of situations that have been deeply conditioned and ingrained into us, but in all of these instances there is no reason, or need, to think of such things as there is no benefit.
If we are concerned about finding a solution to an issue, and think we do need to think to do just that, then that is not the way to go about it, as there are more efficient ways of finding answers, rather than getting stuck in thought. For example, you can seek guidance from another person, such as with tarot reading, a psychic reading, past life regression, astrological chart, etc.
Most often than not though, the answer will come to you because you are connected, and that connection will be stronger if you stay out of your head. After receiving all the guidance we need, our intuition is what's important towards the solution and way forward. We will get a feeling of what is appropriate for us.
In this case, we can be much more efficient at decisions, through actually not thinking about them constantly.
Our thoughts are extremely powerful. The more we think about the same thing, the more power we shift into it. We can manifest actual thought based creations on other vibrational levels, which can be perceived by sensitives and those traveling out of body. Those creations will hang around us and can cause further hindrance, making it even harder to let go. It's so important to let go as soon as possible.
Do what you need to do to let go. There are many, many ways to let go of thoughts that keep popping. It can take a lot of self-reflection to actually realize you are doing this, and to recall what you have been thinking about. You can sit in meditation, or a quiet space, and just think back about what you have done during the day and what you have thought, as this will help show you what you need to work on leaving behind.
All this thinking we do also blocks ourselves from receiving and attracting what we really want in our lives. What we need, we attract, so if we are going over the same situation, time and time again, we may just attract further situations where we are tested and have to repeat similar situations all over again.
Regular daily meditation
is a great start, but we all need to take that further and be in the now. Not only will this improve our health, but open up many other doors to our consciousness, and its source.
Last edited: