Sweetheart of the Rodeo
Staff member
Global Moderator
Administrator
Board Moderator
Jul 20, 2016
4,773
16,668
There are reasons for not wearing leather; however, that plastic substitute is ridiculous. So, I'm pretty excited about a good alternative. I present to you cactus leather. Anyone who has experience with this very hardy plant, knows it just might work. I'll be on the lookout and will let know if I find some.
The company's called Adriano Di Marti and they've formulated a new technique to create a fabric using cactus leaves called Desserto. Cactus, known for its rugged nature is quite hard and thick and pointy, however, when fully processed, it not only feels like actual leather, but since it is made from cactus -- a plant that can grow in the desert with minimum moisture -- it doesn't consume as much water.​
​
Moreover, they've adopted natural dyes for processing the leather that doesn't really impact the environment while making the material long for as long as a decade. The fabric is available in a series of colours to suit your style. And since it is made from a plant, it is partially biodegradable.​
​
​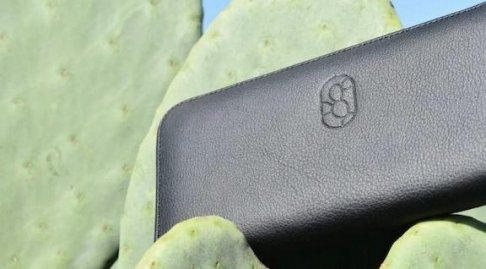 ​