Healing Facilitator & Consciousness Guide
Staff member
Administrator
Board Moderator
Creator of transients.info & The Roundtable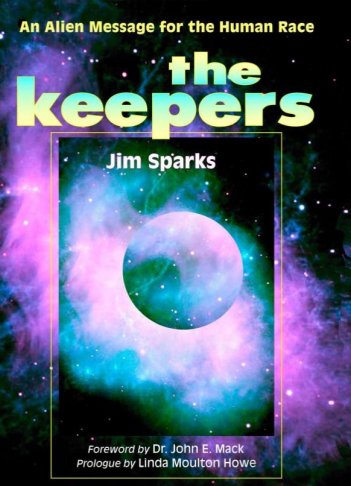 ​
Has anyone read the book,
Keepers: An Alien Message for the Human Race 2nd Edition
? It was highly recommended to a family member of mine who mentioned it to me.
Amazon description: "We are not alone in the Universe — humans play a major role in the chain of universal life. Based on twenty years of conscious interaction with what he believes to be intelligent non-human beings, Jim Sparks is unique among contactees. Unlike others who report contact by aliens, Sparks has 95% conscious recall of his experiences, uninfluenced by hypnosis (or other trouble prone recall methods.) Today he has become a voice for the ridiculed and dismissed people who claim to have had contact with alien civilizations. When he was first "abducted," he fought his uninvited visitors vehemently, but through an extraordinary series of learning experiences and exposure to alien technology, much of which is thought-activated, Sparks has attained a mutual understanding with them. In this second edition of The Keepers, An Alien Message for the Human Race, Sparks gets more intimate and reveals details of his family history, affirming what most people believe about alien abduction in that the ETs tend to track family lines for millennia. He explains how he and his mother share the same "social box" no matter how bizarre it seems to be. Jim Sparks removes our blinders to the truth of the ET presence among us. Read his astonishing experiences, his moving messages and his appeal to the people and governments of Earth to grant amnesty to those who have suppressed the truth. It is time for all humanity to embrace our universal connection. " (
Amazon link
)
Thoughts? I'm currently reading Unacknowledged by Steven Greer (the documentary is on Netflix).