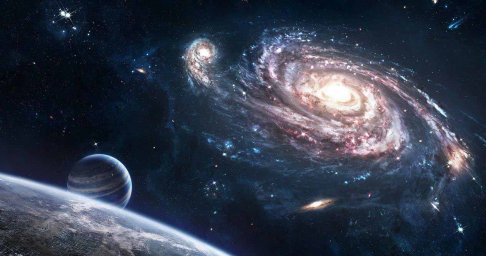 ​
The Sun is now in Cancer which is bringing focus to our families and security levels, and on the public in general and their mood and needs.
This sign can bring out our own inner child like no other so there could be some real soul searching being done by many of us in the month ahead. Some of us may not want to go afar afield from home but others may be off to visit long lost family to renew bonds.
Wherever Cancer falls in our birthcharts- that is the place that will be highlighted in the month ahead. For everyone its always about family however, and security areas.
In my solar chart, being Pisces its about my children , social life, creative expression and in my natal chart its my relationship zone or important "others".
To add to my last post about the meaning of the Full Moon in Capricorn, which happens in 3 days time I will mention again the Perigee Moon aspect of it which is tomorrow so that is almost as much of a peak time as the Full Moon itself and it certainly adds to the over the top feelings and happenings.
With my Cap ascending sign its already been really extreme and cost me quite a lot of money with Red Tape.
The Perigee Moon brings large EQs and there has already been a 6 7 above NZ. I would expect more world wide before the Full Moon and perhaps just after due to the gravitational forces created by this sort of Full moon being close to Perigee.
Jupiter is now RX which has been a big turning point for many of us. For me it was about my car which is a Jupiter in Pisces ruled matter. I basically need a new one now after yesterdays checkup.
Today Venus is trine to Neptune from Cancer to Pisces which is a lovely spiritual /creative aspect that should bring feelings of security and comfort, gifts too, to we Pisces, also Taureans, Librans and Cancerians or any of us that tune into this energy. It happens at 23 degrees Pisces and Cancer. My IC is 23 degrees Pisces. YAY!
Juno is conjunct the Great Attractor at 13 degrees Sagittarius. The Great Attractor is a huge enigma that sparks our human curiosity and pulls us into its thrall. With Juno involved be warned that with the G.A. in force there is a danger of fixating on a particular belief system, understanding or philosophy and with Juno, this could cause some controversy with others who tend to want to stir up trouble but on the other hand as Juno is involved with relationships that are oppressive or abusive this could give many of us a way out of something that has been difficult as with the GA there is the choice to jump into the void and take a big chance on something that takes courage to do.
Like a huge cosmic billboard the G.A. does not discriminate and broadcasts loud and wide, including information from seemingly other spectrums of time/space. It is up to us to exercise our freewill in deciding what to believe and follow up on.
I'm realising this aspect is exactly opposite to the planet Uranus in my birth chart so there could be some sudden news for me today or tomorrow.
Nothing would surprise me at present!
Tomorrow Mercury will station before going direct at 16 degrees Gemini , pretty close to an opposition of Juno/GA so that in itself could bring forth a LOT of information that could provide a catalyst for many of us.
Lets hope its a very good thing.
It should be, as the Sun tomorrow at 2 degrees will trine Jupiter in Pisces and this is a big positive for most of us definitely softening any negatives that have been around with the more authoritarian influences of the Capricorn Full Moon.
Maybe this will bring me a new car or good news about my old one.
Venus will quintile Uranus in Taurus so that's a good sign of empowerment to our thinking processes especially for Cancerians, Taureans, Librans and Aquarians.
Things could get a bit more intense the following day – just before the Full Moon, as Venus will oppose Pluto taking us deep into our hidden needs and feelings, arousing our passions whatever they may be and forcing us to act on them.
This will be at 26 Capricorn and Cancer so good luck with that and may the force be with you.
Today the Gibbous moon phase begins, a time for organizing, integrating, and planning and perfecting if you must.
This is when we can focus on making finishing touches, in preparation for exposure to maximum light of the Full Moon in 3 days time.