QHHT & Past Life Regression
Staff member
Administrator
Creator of transients.info & The Roundtable
Jul 19, 2016
7,453
15,609
While I still share content in relation to the plandemic on my
Telegram channel,
usually daily, I've been collecting info and sharing it in many threads on this board for a long time now and I think it may be time to move on from doing that so I can spend my time on other things.
I think all of us who're following the situation have worked out what's going on by now.
The information we've collected here have helped many people as you can see by the post views: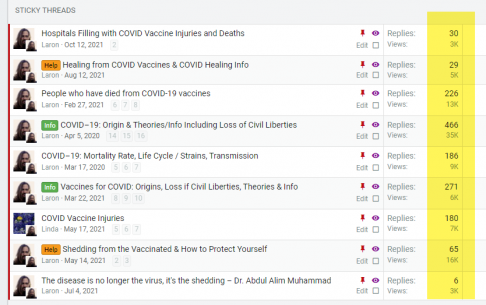 I'll probably post a few things now and again, but I have to change my focus.