QHHT Hypnotherapist, Energy Healer, SpiritualCoach
Staff member
Administrator
Creator of transients.info & The Roundtable
Jul 19, 2016
6,997
15,078
While my bookshelf is full back here in NZ, I was looking through storage at a couple of books I was going to get out and have handy, just in case I found time to do some reading, but also because some of these books are great to reference for writing articles and grabbing quotes, here and there.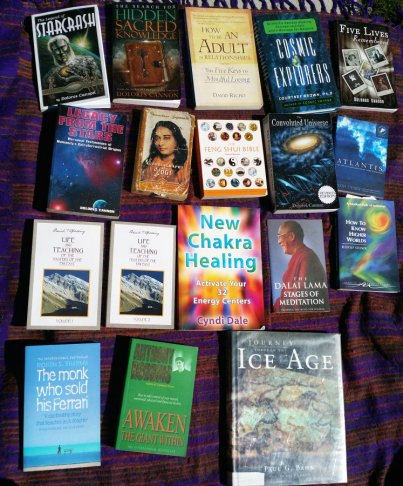 I'm not sure where I'm going to stick the books I'm keeping out, as my room is small, but I will give it a go.
Feel free to share yours in whatever way you are able to, as most people have books in a bookshelf!