Healer, Musician, Astral-Traveler
RT Supporter
Retired Moderator
Sinera submitted a new transients.info article.
Higher Self Is The Real Heaven | An Out Of Body Experience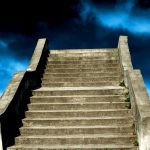 September 2nd, 2016: Due to a lot of life problems going on again I had the intent to meet my Higher Self for answers and support before going to sleep.
In a dream I began to get lucid, maybe in a city, and shout the famous
Buhlman-command
, 'Higher Self Now!', and rise up into the sky.
I soon realise that I wasn't soaring alone, but helped by beings. I did not see them. I could feel the helper holding my left arm somehow, and flying with me. They often flew with me to astral landscapes years back, but as I projected less, this ceased.
It is a 'she', when I ask the being while we flew upwards to some kind of light tunnel in white and greyish colours.
Below is the memory of the dialogue with surprising information, and a twist, giving me...
Click here to continue on to the original article.
Last edited by a moderator: