transients.info submitted a new article.
Helpful Advice In Fueling Your 5D Body With | Sheree Clark Of 'Fork In The Road'
By Suzanne Spooner via Tauk Messages (June 1, 2017)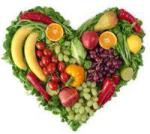 Hi Everyone!
I want to introduce you to an amazing woman and friend of mine named Sheree Clark
.
She is a dynamic life coach and nutrition expert.
I have recently upgraded my 'fuel intake' by eating less and juicing more and my body LOVES it! I've shed ten pounds, mostly by...
Click here to continue on to the original article. You will be able to comment using a Disqus account (www.disqus.com) if you are logged in with Disqus.
Last edited by a moderator: