Collected Consciousness
Staff member
RT Supporter
Global Moderator
Board Moderator
Eating healthy is something I consider a cornerstone of being healthy. It occurred to me as I cooked today that we have folks here from a variety of cultures and corners of the world, so that if we each shared a recipe we considered healthy we'd probably come up with a great list.
I invite you all to share something healthy that you enjoy making or eating. My intent is to keep things simple and fun. I'll start. You'll see right away that my style of cooking involves a lot of estimating and little measuring, lol

Lila's Stir Fry;
or cooking up what's in season
3-4 tablespoons of either extra virgin olive oil or coconut oil
2-3 leeks or onions
1 packet of ground poultry
4 clove of garlic (more if they're tiny; I love garlic!)
+ fresh ginger; about the size of 2 -4 finger lengths
+ fresh tumeric; about the size of 2 -4 finger lengths... all covered in a few tablespoons of olive oil
Whatever veggies are on hand and in season. Here is a sample:
1 beet
1 small kabocha squash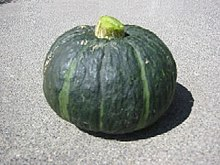 Cook this separately in boiling water. It's worth it. Yum.
2 carrots
1 broccoli head
2 colorful peppers (red, yellow, orange or green)
1 tomato
lots of greens!
e.g. 1 bunch of parsley
+ 6 cups of spinach or arugula
1/2 cup fish sauce (lots of yummy omega three fatty acids!)
Warm up the oil at the bottom of my favourite pan at medium heat (coconut oil tolerates a higher heat than olive oil; neither should ever burn!). This is a good time to get the rice in the rice cooker or the quinoa onto the stove. Quinoa is quicker; I boil about a cup of water and add about 1/4 cup quinoa. Stir and decrease heat to simmer. Stir again in 10 min then turn off and leave on warm stovetop with lid on so it can continue cooking.
Add onions or leeks to the oil (I find that leeks cook a bit faster) and saute until they turn golden in colour and a bit limp. Once these are sauteed I add the poultry and cook until it's no longer red. This usually involves cooking a few minutes then turning it over once or twice until it's cooked.
While that's cooking I get my spices ready. Yum! I put the garlic through my garlic press, dice my ginger + tumeric and as I do this with each I drop them into a small ceramic bowl with enough olive oil to cover them (a few tablespoons of oil). Then I put them aside until later. Sometimes I am ambitious enough to grate the ginger and tumeric on my little grater from Chinatown (shaped like a ceramic fish and with little tines that stick up to grate fibrous things like ginger). Sometimes I just slice them as thin as I have the bandwidth to and enjoy the bite in the meal. Some herbalists talked about how leaving these spices to sit in the oil while slicing the rest of the meal gives them a chance to infuse the oil so that their healthy components are present in large quantities even when it's cooked. I think that was Tierna Low Dog's tip from a recent herbalist video.
If you are adding a hard squash this is a good time to cut it in half, remove the pits + top and cook it in enough water to cover it. Let it cook until it's soft enough to slice. While that's cooking... Slice or dice the beet and carrots into the onion/leek + meat mix. I have a slicer I like which my family prefers. Dicing works well too. Once all the harder veggies are cooking, this is a good time to reassess. While they are cooking I check to see what else is available and slice up the rest so that the softer veggies are ready to add once the harder root vegetables have cooked and softened.
Slice up everything else into bite sized pieces. Once the harder veggies are softened you can add them; the kabocha squash that cooked in water, broccoli, peppers, tomato. Give these 4-5 minutes to cook then add the greens; parsley + spinach/arugula. Cook the greens just long enough that they get limp. Then add my secret ingredient; fish sauce. Fold it all in with a final stir and serve hot on top of your rice/quinoa/grain of choice.
Some easy variations on the theme:
Sometimes I use turkey or chicken breast which I slice into pieces instead of ground.
Use any squash instead of kabocha; butternut and acorn are my favorites. Buy them organic and keep the peels on for extra fiber. So much simpler to

If I have a large hard squash I put it in the fridge for later use. It's great roasted.
If I use a zucchini instead of squash it needs less cooking time since it's a soft vegetable.
Just about any root vegetable can be cooked with the harder veggies at the start (beet, squash, carrots).
Similarly, just about any softer veggie can be cooked with the peppers, broccoli, tomato. Use what's in season to get freshness.
Use lots and lots of greens. It's amazing how little space they take up once cooked so use more than you think. They're amazingly healthy. Use just about anything green that you like (except lettuce): kale, chard, lamb's quarters, herbs from the garden, whatever. This is where you get the most out of buying organic or picking straight from your garden as greens tend to pick up a lot of pesticides, so buy organic and avoid these nasties.
Sometimes I add a lemon or lime instead of the tomato.
I've used soy sauce instead of fish sauce (use gluten free soy sauce if you are gluten free). Fish sauce is a great way to get healthy omega three fatty acids + I love the taste.