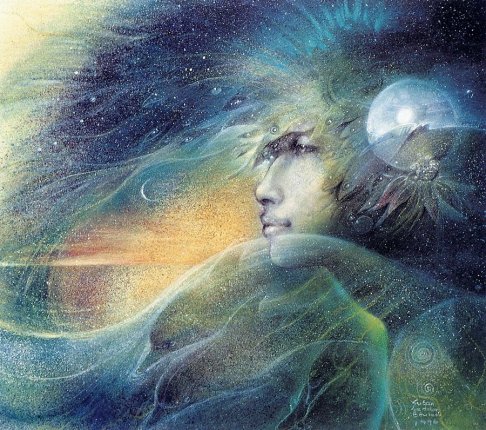 ​
Happy Full Moon Cancerians.
This is your most powerful Full Moon of the year, with your 2nd most powerful in June/July when it falls in Capricorn where the Sun now is.
This Full Moon today, at 27 degrees 50 (so really closer to 28 degrees) is also very strong for Capricorns even though it falls in the place of their "others" which is where most of them are feeling it right now.
The reason this Moon is also the strongest for the year for many people is that it is "ruled" by the Moon itself and is about our feelings, family, children , mothers, the public so it's the "mood" of the people.
This is very evident in the last week as many people may have felt and acted "moody" wanting to withdraw from others, or tending to be more touchy, sensitive about certain subjects pertaining to their security zones and families.
This Full Moon has stirred up the gravitational forces within the earth more than any other for some time and as there was also an Apogee (Moon furthest from the earth) which has a similar effect to Perigee when she is closest, AND with the explosive aspect of Pluto and Sun happening at the same time things did rather turn out that way.
We have had the underwater volcanic eruption in Tonga which caused tsunami waves to hit many coasts(Japan in particular as well as Tonga) and sonic booms ricocheting around the earth as far as Alaska, heard also in my country.
So if a Moon can have this effect on the Earth itself, think of what its doing to we people with our inner emotions also, though Humans are incredibly resilient to these effects.
More fluid content occurs in the body around the brain and around the organs so we can feel more aches and pains, as more inflammation can occur.
We can be more accident prone in fact. People have a shorter fuse and react more strongly than usual as a general rule.
But some of us if around people of like mind can have a very enjoyable time as like minds are drawn to each other and spirit is close. Healing can take place as everything comes out to be seen and felt.
The Sun/Pluto aspect is one of rebirth and this is global, so basically we are going through endings and new beginnings on a global scale so we can begin the new year refreshed.
This is a time to face our shadow self and embrace all that we are and accept the same in others as well without blame or vengeance.
If there is a build up from the past then release it gradually and thoroughly.
This is a good time to have a personal remembrance day of all grievances of the past and then let it go. Light a fire and burn something as an expression of this if you need to.
Wipe the slate clean and begin again.
There is no doubt some of us have been tested to the extreme in the last week but if we make an effort to stay grounded and maintain our spiritual equilibrium we will fare much better.
The worst of the Moon is already past although they have been known to return for a last reminder of their power the day after the event. This one could well do that.
The Suns trine to Ceres in Taurus today, 28 degrees with Ceres now direct, is an expression of love and care towards others and self too, perfect for rebuilding our security zones for what is to come next, making sure our homes and surroundings are places we feel good about and are comfortable in. Sun in Capricorn is about the basic structure of our lives and Taurus is our comforts and security, homes and surrounds. Ceres is of the nature of both Cancer and Taurus so its all very positive and helps us make this transition.
Neptune is with Pallas in Pisces getting deep and spiritual with their multidimensional talk of how we can heal this world without anger and violence and how if we raise our own vibrations a notch or 2 we can speed up the process. This happens at 21 degrees Pisces which is close enough to my I C to help me write this article!
The other important planetary event is Uranus at station before going direct tomorrow at 10 degrees Taurus which is a key date for change and reassessment for us all especially if Uranus has been in a long term aspect causing major changes in our lives, bringing out more of our unique talents and abilities and inspiring us as only Uranus can.
This is a turning point when we can use those abilities and skills to advance on our path into this New age of Aquarius we are now helping to co-create.
Uranus is the ruler of the sign so therefore we can celebrate this changing direction as it's a positive for what comes next as we advance into this new future.
This is especially positive for new technology, medical too, media, environmental issues, groups and causes, communities and for science to catch up with itself and for people to realise that scientists too are human and not Gods and that we and our own experiences are all part of science which is ever changing and it there to help us not hinder us.
Aquarians and Taureans will enjoy this turning point, and for Capricorns born around this time , its special for you too, very inspiring- enlightening and the same for all of us.



​
Last edited: