Healing Facilitator & Consciousness Guide
Staff member
Administrator
Creator of transients.info & The Roundtable
Jul 19, 2016
5,404
13,876
Courtney Brown over at the Farsight Institute (
https://farsight.org/
) just announced the release of Farsight Prime.
http://www.farsightprime.com/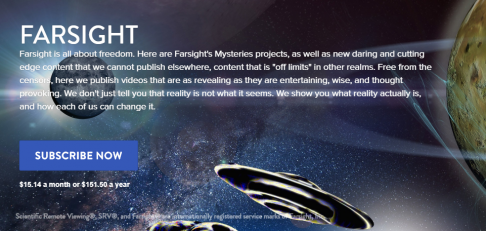 ​
Farsight Prime is basically a service like Netflix, which lists all of Farsight's project videos on remote viewing. Once you join and pay a monthly fee, you get access to them all.
The benefit here is that you could watch all of the paid for remote viewing projects within month and save money, rather than buying them individually through the Farsight site.
But if you stay signed up, you would of course get access to all future paid for remote viewing projects. (However... considering the infrequency of new remote viewing projects, this may not be wise).