Roaming Contributor
Retired Moderator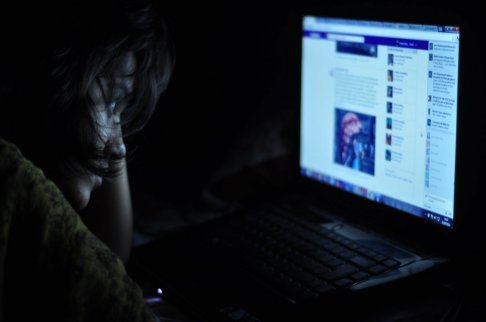 If you've ever spent any time on Facebook you know how addictive it is. It's like a time suck. You go on to check one thing and an hour later you wonder why you're still looking. It was designed exactly to do what it does. Get you addicted.
January 20th, 2017
By
Dr. Joseph Mercola
Contributing writer for
Wake Up World
Every month, 1.65 billion people actively use the social media site Facebook. On average, each user spends 50 minutes using the site daily, which doesn't sound like that much until you consider it's more time than is spent on any other leisure activity except for watching TV.[1] In the U.S., Americans spend just 19 minutes, on average, reading each day and just 17 minutes on exercise, according to the Bureau of Labor Statistics.[2] So the nearly one hour spent on Facebook is significant; it's about the same amount of time spent eating and drinking (just over one hour).
Further, it's just an average. Some people spend far more than one hour perusing Facebook every day (
teens, for instance, may spend up to nine hours
), the consequences of which are only beginning to be understood.
Lurking on Facebook May Make You Depressed
Spend any time on Facebook and you'll be inundated with photos and posts depicting other people's seemingly perfect families and lives. Such posts can induce feelings of envy and lead to unrealistic social comparisons that in turn bring down your mood and level of well-being. It can even lead to depression.
A new study of more than 1,000 people in Denmark further revealed causal evidence that "Facebook affects our well-being negatively."[4] Facebook users who took a one-week break from the site reported significantly higher levels of life satisfaction and a significantly improved emotional life, the study revealed. Such gains were greatest among heavy Facebook users, those who used the site passively (lurking but not necessarily interacting with others) and those who tended to envy others on Facebook.
If you're a regular Facebook user interested in increasing your well-being, it might not be necessary to quit the site for good, however. The researchers suggested making adjustments in your usage behavior could be enough to prompt positive change:[5]
"To make things clear, if one is a heavy Facebook user, one should use Facebook less to increase one's well-being. And if one tends to feel envy when on Facebook, one should avoid browsing the sections (or specific friends) on Facebook causing this envy.

Read the rest