Healing Facilitator & Consciousness Guide
Staff member
Administrator
Creator of transients.info & The Roundtable
Jul 19, 2016
5,404
13,876
This is for the healers. Last Sunday (28th) I caught up with some friends and one of them had a psychic message about an upcoming event that was going to take place in India. While I heard the message read out on the 28th, I've been waiting for the message to be sent through to me, so didn't post it earlier. I just did some googling as I rarely follow the news and realised it must be related to cyclone Fani.
Here is one article covering the event:
Cyclone Fani: at least eight dead in India's biggest storm in decades​
One million people evacuated as 170km/h winds make landfall in eastern Odisha state.​
One million people evacuated as 170km/h winds make landfall in eastern Odisha state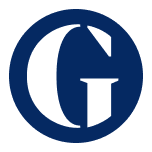 www.theguardian.com
​
​
I'm going to include part of the message below, which my friend Anne was happy for me to share. Note that most of the rest of the message will be shared elsewhere, as part of it is something I want to share with a larger audience.
The message came from her pet, Jerome (through Faye), as she was asking about a few things in relation to him. Here is the message:
Anne has a special role here, and she is seeing death and associating the death with me, I have been presenting to her death, but I have no conscious thought that it is relating to my own death.​
​
The death I have been presenting to Anne. I see a mass carnage, in India, of people drowning, and people are swept away. This will be happening within 14 days, but if people like Anne use their energy, they might be able to alter this disaster.​
​
My words will make sense to Anne."​
​
Please share more​
​
"Yes, I haven't stopped sharing, I was gathering more energy, more knowledge from the stars. If Anne looks back recently in her memory bank, she has been associating death and viewing as me, and it's not just the recent nightmare that she has expressed to you Faye as there have been other signs shared with her, and if she looks at the dates that these visions have come to her, there have been disasters. And some she has eased and some she hasn't eased – it is that simple. Some she has eased with her consciousness spiritual mind – her spiritual heart-mind."​
​
Thank you, please tell us what Anne has to do ​
​
"It is simple for Anne to do this, therefore do not have caution or wariness that it isn't simple. She has to connect with her Star Planet, and feel the vibrancy of her Star Planet's consciousness, and then ask them to join her in sending healing to the big river in India, and from the river to the waterways of the ocean. This might take her 5 minutes might take her 20 minutes. That is all I will share on this, and now Faye you may pester me further questions that Anne asked you to ask me."​
​
I will leave that with all of you, but obviously this event has taken place already (I assume it's related to the cyclone) so this is more about sending some energy in the direction of those who were impacted.
​
Last edited: