Metaphysical & Spiritual Teacher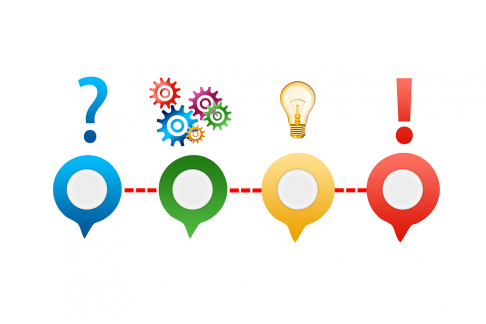 ​
146. If our genetic base is that of the trodoon, how is it that there is almost no difference at the DNA level with the bonobo or chimpanzee that have practically the same genetics as human beings?
Indeed, and as we have commented in several articles, the trodoon is the genetic base and the first "living being" that was manipulated on Earth by those races that terraformed the planet, and which was then re-manipulated by the Amoss race making it the manu, then by the race Asimoss turning it into the lhulu, then by natural cross between Manus and lhulus the lhumanu was born, and then after many other genetic manipulations the homo sapiens was born. So, how is it possible that we have so many genes in common with chimpanzees but so few in common with saurias or reptoid species? The answer is in the passage from manu to lhulu. Both trodoon and manu are 100% pure saurian species, as they were modified to provide them with greater potential, awareness and intelligence, but not altered with DNA from species that were not reptoid genetics. But the Asimos race did not want a saury as a base to create the new species that they were looking for as those who were going to assist them in the work of exploitation of the planet's resources and, the hominid base, available then for its characteristics of adaptation to the environment and physical strength was the main "base" of DNA that they used to mix it with the manu's reptoid DNA. In this way, Lhulu is born with hominid characteristics, a sauria base and a few Asimos and Amoss genes. In the next evolutionary step, after several experiments with Lhulus, the hominid-reptoid gene cross returns, when Manus mating with Lhulus occurs naturally and Lhulu again increases its sauria genetic base. To avoid losing the potential "mammalian" that granted the hominid base, they re-manipulate the Lhumanu, leaving some sauria-based components such as the reptilian brain or R-complex as genes in the lobes of the head that are still of reptoid genetics, and a large part of Manu genetics is "turned off" or "inhibited" in what we continue to know as "junk" DNA. Thus, lhumanu develops through the mixing of DNA of many species but only "activates" for the final physical and material configuration, the main genes of the terrestrial hominid species used to give it strength and the erect and bipedal mammalian constitution that we own only in the last stages of the evolution of the lhumanu, before the appearance of homo sapiens, the Asimoss insert much more of their own DNA in the avatar that we now have to create a homo sapiens with an evolutionary level greater than their predecessors and that they could abide by, understand and serve their "creators" more effectively. In this way, the majority of genes Asimoss, Amoss and the rest of more than 15 races that gave the odd gene and the occasional potential for the creation of the human avatar, once the "model" they were looking for was found, was inhibited or it was partially blocked, resulting in the current state of configuration and the enormous similarity with bonobos and chimpanzees with which we practically share the same genome, but with the difference that we have blocked and inhibited the other genes of other races that primates do not possess in their DNA.
147. Hello David, in the first volume of the book of Dynamics of the Invisible, you include a series of requests to the Higher Self. My question is this: Do I have to wait for my Higher Self to confirm that one has been completed before moving on to the next one or can I make several requests simultaneously? In short, how to proceed in the case of having a series of requests, such as those mentioned
Some of them can be done in parallel, because they deal with different topics, others are dependent on the previous ones, with those you need to check with your Higher Self through the request for signals, elements in your reality, synchronicities or directly, if is recommended to make the healing or deprogramming of a chapter without having completed the previous ones because they are independent or if it is necessary to wait to complete some to continue moving forward.
148. Hi. Is the Higher Self of the requests the same or does it refer to the astral or etheric double? I understand that yes, is it correct? Thank you.
No, not the same. The astral double or emotional body is different from the etheric body, and these in turn are different elements to the Higher Self. Check the structure of the human being that you have in this diagram for a better understanding.
149. How do we know in which state of manifestation is any of the requests we have been making in recent months? Is it enough to ask the % to our Higher Self with signals or with some tool or technique for it? Thank you.
Yes, it is usually enough with it, there are many techniques to learn to connect with your Higher Self, whether in meditation, in projection of consciousness, in automatic writing, with the pendulum, with signals and synchronicities, etc. You can combine all of them, and request three or four different confirmations for each question or doubt you have. For the information that I put on the blog, when something is so radically opposed to your belief system that "collides" because it leaves so many parameters of what is "normal" and acceptable to many, use all the necessary confirmation techniques so that you have the certainty and assurance that what is being transmitted to us by our Higher Self is precisely what we need to know and understand to be able to act in these processes of evolutionary change that we are living, no matter how many issues are that, as I said in the previous article, they may seem complete science fiction to people who are just beginning to read what we are publishing.
150. If one does not understand what is being asked or requesting to the Higher Self, does it have the same effect? What role does the understanding of the material you expose play in the growth and evolution of the person? Thank you.
No, it does not have the same effect, but the understanding that is necessary is not so deep that, in general, anyone who reads an article or some topic that we discuss in the blog and makes the request to his higher Self with what he understood of it, no effect takes place. This process is not by "whim," but because the structure of "everything that exists" at the level of the particles that form the Creation, which we call "monads," possess the three attributes of consciousness, energy and matter subject to each other, and, as we have commented in some other article, you can only change the material aspect of something (an event, a situation, a manifestation of any process in the physical plane) by changing or modifying its energy aspect (its etheric framework, the "waves" that form it, the fields and forces that are behind the material part), but the energy aspect can only be changed when the consciousness aspect changes, so that only "realizing," "understanding" or being aware of something, the monads that form it alter their field of consciousness, which alters their energy which results in changes in matter. This process is codified at all levels of Creation and therefore it is the only mechanism to grow and move forward and evolve, since there is no way to change the physical, etheric, emotional body, etc., and increase vibration, which It is an energetic process that alters matter, if there is no awareness of what is being done, why it is being done and for what. Hence, as sometimes I have commented on the blog, the very long explanations of some articles so that you can understand a minimum the subject being treated, because I could make shorter and more concise articles with fewer explanations, but it would not be enough to alter the consciousness of each one of you who read them, and that if you then execute the requests, the energy aspect can be modified and there will be changes in your physical and material reality at the end of the process.
A hug,
David Topí
(Laron: For previous articles of answers to the questions many have been sending in, just check out David's author profile on transients here for archive posts. Otherwise search his profile
here
on The Roundtable for current articles. For information on how to ask David a question, see this article here, and note that David is accepting questions from me over email so feel free to ask a question in the comments of this article, or just contact me directly with it.)
The article above has been translated from Spanish to English by Carl. Minor editorial changes made by Laron. David has given transients.info direct permission to share his articles in this manner.

This work is licensed under a Attribution-NonCommercial-NoDerivs 3.0 Unported (
CC BY-NC-ND 3.0
). You're allowed to share this article for non-commercial purposes, but you must not edit or modify the contents. You must include all links and images, as well as provide appropriate credit — which includes a link leading directly back to this article at the top of your re-post. You must also include this licence information.
About the Author
David Topi is an engineer, multifaceted writer, trainer and therapist. One of his main areas of focus is educating and helping people through spiritual and personal processes. He is an energy healer and uses the "Akashic" healing technique. He is trained in metaphysics, alternative methods, inherent spiritual abilities and in personal deployment systems that allow humans to express their maximum potential and find answers for their questions. Back in 2013 he created EMEDT, Metaphysics and Transpersonal Deployment School, to provide a framework, organised and structured to the training he teaches. The website for David Topi's Spanish based Metaphysics and Transpersonal Deployment School can be found here,
http://emedt.org
. David Topi's home page can be found here,
http://www.davidtopi.com
(Spanish).