QHHT Hypnotherapist, Energy Healer, SpiritualCoach
Staff member
Administrator
Creator of transients.info & The Roundtable
Jul 19, 2016
6,812
15,005
The COVID crop circle manifested on May 28, 2020 in Potterne Field, nr. Devizes, Wiltshire in South West England. Professor Jerry Kroth attempted to decode the circle in consultation with a biologist, microbiologist, and virologist.
It showed the virus at a magnification of 12 million and featured an enlarged spike protein with a magnification 100x greater than that.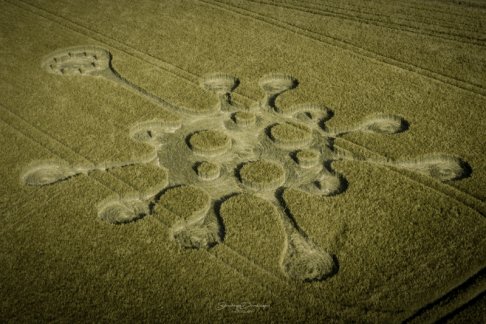 Image from
http://www.cropcircleconnector.com
​
The elongated spike protein displays either 8 amino acids or peptides which microbiologists refer to as "Sp8" in the scientific literature. This is a spike protein found in SARS which has an unusual positive immunological function, and it may have that function in Covid-19 as well. In other words, the crop circle appears to be proactively suggesting remedies.
The body of the virus displays 3 small circles likely the three letters of RNA, while the larger 3 circles may represent nonstructural proteins.
To better understand it from a virology perspective, below is what Jerry Kroth, an Associate Professor Emeritus of Santa Clara University, wrote: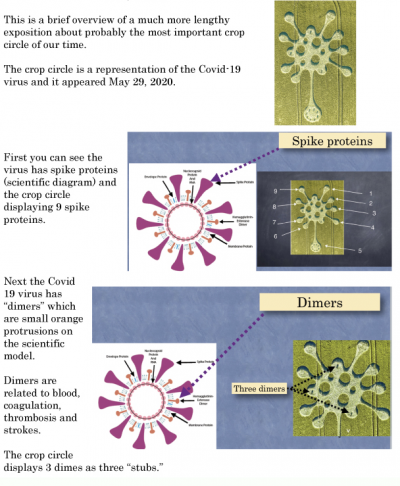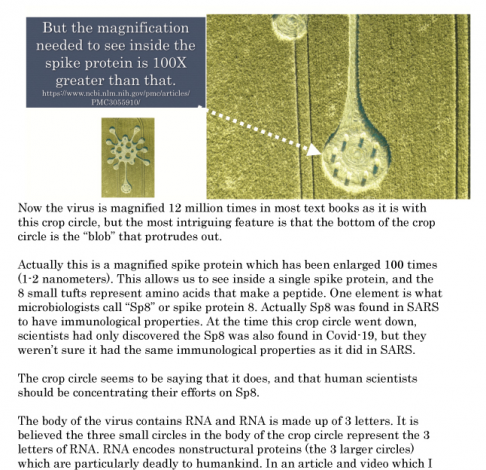 (Amazon Link to the book is here.)
​
The funny thing is, all we really need is a healthy high level of vitamin D, as there's been no cases reported of COVID with anyone who has had such levels. Here's a meme I posted the other day: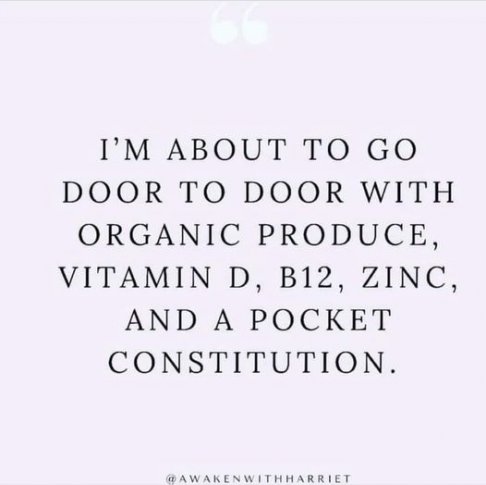 Last edited: