Healing Facilitator & Consciousness Guide
Staff member
Administrator
Creator of transients.info & The Roundtable
Jul 19, 2016
5,738
14,324
History shows us that comets are portents—"a sign, token, omen; monster, monstrosity," the word dating back to Middle French from the 1560s. On December the 28th last year, Comet ATLAS was first sighted and has since been the brightest comet in 2020 so far, currently with a
brightness magnitude
of 9 and is predicted to become the
brightest comet in decades
. The official discovery window for COVID-19 was in December, 2019.
"When beggars die there are no comets seen; the heavens themselves blaze forth the death of princes."​
~ Shakespeare.​
C/2019 Y4 (Comet ATLAS) passes into the constellation of Taurus on the 26th of May, 2020. Taurus is an earth element sign in astrology.
In 340–341 BC and 60 AD, hurricanes occurred when comets passed. In 373–372 BC earthquakes and tsunamis hit while comets were in the nights sky. Aristotle believed that they were an indicator of climate—when comets appeared, it would usually be an arid and stormy period for that year. From the Roman Empire period and onwards, comets were seen as a symbol of another kind of disaster, the human-related—riots, death, ways and slaughter, the death of a king or noble being the one that caught most attention. In 684 AD when Halley's Comet went by, there was a 3 month rainstorm, as well as the Black Death
Throughout history comets have been known as the symbol of evil power which bring forth natural disasters, human-related disorders and death.
Our fears unconsciously increase when comets are around.
"Comets symbolise frozen issues that ignite and grab attention, releasing from the abyss of our consciousness such suppressed emotions as fear and horror."​
~ Rod Chang, astrologer​
In relation to comet ATLAS, astrologers have reported that this comet is on the same energy line that ancient adepts said our solar systems energy is being channelled through. They also say the same period this comet was last seen, around 350BC, was when the cult of Asclepius, the Grecian God of Medicine began—the forerunner of Western medicine and even more importantly in these times one of his daughters was Hygeia, Goddess of Health and Hygiene, physical and mental.
On April 6 this month, astronomers reported comet ATLAS may have fragmented into at least 10 pieces, 6 of which are rotating near its nucleus indicating an increase in centrifugal force of the comet. ATLAS
may become brighter
and should be visible to the naked eye sometime in April or May 2020, it's predicted.
Think about this for a moment: This is a comet that has been in an orbit for six thousand years; if it's disintegrating within our solar system, and within view of humanity, this may lead to more than just the typical event(s) that has been known to be associated with comets throughout history.
Some wonder if comet ATLAS represents the possibility of a pole shift, often associated with the galactic alignment period, connected into this astrological age cycle, the 2012 phenomena and end of the Mayan Long Count calendar. Could the solar kill shot event as predicted by Major Ed Dames and his remote viewing team, also be related?
Comet ATLAS will be at its closest point to Earth on May 23, 2020 during a new moon. Back in 2013, the 20th of May is the date that Clif High concluded would be the beginning of the global earth changes, as part of the Global Coastal Event, which would continue over a one week period—if you take the language literally.
The Global Coastal Event & the Webbot
Back in January, 2013, I published
an article
covering as much detail as possible, around the Global Coastal Event. Over five months, I kept it updated with new information as Clif High released it. It reached 50,000+ views early on that year.
It was based on information coming from the webbot, which Clif High was running and interpreting the data from. I was a subscriber of his weekly IDIR reports and checked his other reports as he put them out that year, including
The Shape of Things to Come
.
Note that I have been in contact with him since 2013 and he's aware of my coverage, including my recent post covering his COVID-19 focused video.
While no longer running, the webbot was an internet bot computer program developed in 1997 by Clif High and George Ure. Its purpose was to predict the future. The spyders (internet bots) monitored news articles, blogs, forums, and other forms of internet chatter for words which were assigned by the "lexicon" certain numeric values for emotional quantifiers such as impact, duration, intensity, immediacy, intensity. The lexicon was known to be dynamic, changing based on shifts in emotional tension, but also the different ways communication changed online by humans. In 2008, about 300,000 keywords were in the lexicon, along with their emotional context, which fed the computer-generated modelspace.
In early 2013 for about five months, I closely following the predictions that Clif interpreted from the webbot.
Through my own work as a spiritual teacher, healing facilitator (past life regression, energy healing), health coach, reader of the tarot, astral traveller, dream interpreter, etc., alongside my technology education in advanced programming, and a long career in IT, I've been able to understand the webbot at a higher level.
Back then I concluded that it was one of the most accurate methods of prediction out therethat was publicly available, because of the percentage of predictions it got right. That's why I became so curious about the data that surrounded this Global Coastal Event(s) that Clif High had showing in many reports.
I could see there were certain topics and areas of life that the webbot had trouble getting right, such as financial and earth changes. But then there were many areas it had a high hit percentage on. Also, timing was also difficult for Clif High to predict. With the IDIR reports, my conclusion was that
the month
, not so much the year, was very accurate. For example, if something was showing to happen in May, it may not be May in a specific year, but the next year, or the year after, but it would eventually happen.
I have confidence in my understanding of psychic future predictions. I've followed many sources over the years, with a lot of education, including reading a large number of books. I feel the multiverse theory is quite accurate, as in free will tends to create multiple timelines and versions of reality, based on people's choices and the butterfly effect. There are higher probabilities based on multiple factors, but also lower probabilities. The webbot was picking up on the higher probabilities most of the time, but free will would always play a role.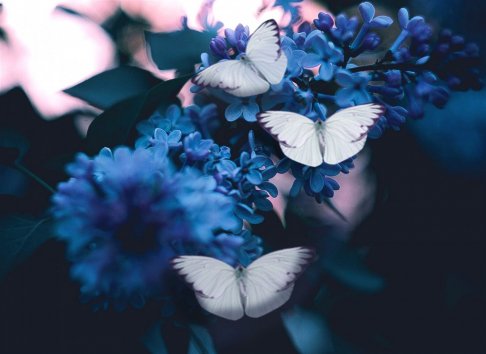 ​
You also have to take into consideration that those out there in control of society through power and financial manipulation (including health), such as the cabal / deep state, may be following systems and people that predict the future. They would be adjusting their plans to achieve what they're setting out to do, based on such data.
The same applies to those that are counteracting the dark, either to balance out the outcome, or stop certain situations from happening which would interfere with the conditions, and soul contracts of souls on Earth.
The Global Coastal Event included major earth changes that the webbot showed would occur in a short period of time. The last week of May was the prediction for 2013, with key events and temporal markers manifesting in the months leading up.
Clif later admitted it would have been more appropriate to call it events, not one single event. Since 2013, many parts of the original prediction have actually occurred, just gradually over time, but some components are yet to occur.
Over the last few years I was offering dream interpretations as a service. I have spent years studying my own dreams and came to understand them well. A few weeks ago I had the urge to interpret some of the language for the Global Coastal event, from the perspective of dream symbolism, and what I found is that the language showing for events in March, as part of the Global Costal Event (GCE), very highly related to the situation surrounding COVID-19.
That left me pondering the question—with what remained of the original GCE predictions that have not yet manifested, was some of this about to occur over the course of the next couple of months and would it be based on the original language, or the dream symbolism interpretation meaning?
The GCE included a pulse event that originated from inside the Earth, which has always stood out to me as a critical moment, and which interested me the most in all of the language associated with the GCE.
GCE & Dream Symbolism
[The Immediacy Data Intelligence Report, 21 February 2013: Over the next four to five weeks (beginning end of February 2013) there seems to be indicators of knowledge of, or wording about the potential for the Global Coastal Event. There is language showing that the Minions will be responding and that March will be a very interesting period, a pivotal period for the Media and language relative to what Clif High has labelled his Global Coastal Event.]​
If we look at things which have not happened, or fully occurred, alongside a few predictions which could be interpreted differently, then we begin to see the possibility that dream symbolism is playing a part.
In the month of March, many countries have implemented lockdown procedures for coronavirus (COVID-19). This put a strain on the internet and has caused outages. In March a lot of talk surfaced on social media that the internet was soon going to go down for a short period of time.
Below are a few excerpts from my 2013 GCE summary. The first two relate to the internet with the third in relation to the impact COVID–19 is having on the economy.
[This Changing World – Temporal markers for 2013: Note that the data sets do not persist in model space following the [global coastal event]. This period is from approximately May of 2013 onward, and at that point model space is forecasting that the [data goes dark], or what we have termed [silence]. In our current understanding, this most likely is pointing to a period of damage to the internet such that our processes cannot be run.]​
​
[Clif's Wujo 27 Feb 2013: Quickly before Clif High finishes up the Wujo, he mentions the end of the webbot again and the data gaps showing in the weekly immediacy data intelligence reports. He says that the data gaps start showing from March and build up over an eighty day period from whence the data just stops.]​
​
[Immediacy Data Intelligence Report 14 February, 2013: Silver is going to suddenly be more attractive at that time for the planetary populace. The MSM may be discussing it's a good idea for people to be going after silver. This looks like a bad time for the dollar in March. There will be pressure on the sheeple of the middle class to get off their sofa's and make a move to do something rather than sticking with paper currencies.]​
Temporal markers is a term Clif High used to describe events that would occur leading up to the main events of the GCE, which indicated the main event was on track to manifesting.
[Immediacy Data Intelligence Report (IDIR) 28 February, 2013: Clif High mentions that there is some good data showing about the source or a cause of the Global Coastal Event. There are indications over the next week to nine / ten days, that we should start seeing stories that will arise, which will relate to core source for the potential Global Coastal Event, which is volcanism.]​
With the above passage, when we look the dream meaning of volcanoes, that can indicate emotional eruptions. It might reflect potential outbursts of anger, including tempers in a relationships. It can mean losing your temper inappropriately, and easily, and is basically an outpour of repressed thoughts or urges. It can lead to feeling on edge and you're about to explode with a negative reaction, leading to damaging or hurtful remarks. It can also mean an upheaval in life, and feeling ready to erupt. It can indicate the potential for situations to descend into destruction or chaos, based on a situational crisis.
On the 16th of March, more than 50% of the USA population
were under lockdown
. As of the 27th of March, 95% of the USA
are under lockdown
. The question is, how long will lockdown last in the USA? Here in New Zealand we have been under lockdown for just over two weeks, but have been told it will last four weeks unless it's extended.
When you consider the impact that lockdown has on people for the month of March, the above makes a whole lot of sense. So when the webbot was picking up on volcanic activity being a major part of the month of March, this dream symbolism fits right in.
Domestic violence did increase in March, which
this article
over on the Guardian discusses. Some people are not a fan of their Governments, and don't like being told what to do, hence the potential for a personal eruption.
[IDIR 28 February, 2013]: There is a subset of data with a higher degree of visibility running up to over 11 (remember that 9 means stories in the media) in multiple languages, that we are looking at stories about magma movement, volcanism, the impact of volcanism. We may get a fairly large level of eruptions and shut downs of air traffic.]​
This time around (this March) the shutdown of air traffic hasn't been because of volcanoes erupting, while this has taken place on a small scale since 2013 now and again, right now it's because COVID–19.
When interpreting the word magma based on dream symbolism, that indicates perceived danger and issues that need to be avoided at all costs. It can mean situations making one feel as though they could harm themselves, or lose everything you have if you get to close to it. (
Source
)
Does that description of magma sound like the fear that many have had forced upon them, and which has filled the global consciousness based on how the media are reporting on coronavirus? People are afraid of each other now. If someone sneezes, they jump back in fear. We are told to keep a distance of six feet when out in public. In some locations in China, if you don't wear a mask people curse you and get violent. Many are now living in bubbles. People fear death if they get the virus, even though the actual mortality rate, in my opinion, is so much lower than what the media are making it out to be.
Note the mention of multiple languages in the above passage from my GCE summary that includes mention of magma—it's not just one country, such as English speaking, but many different countries based on different languages. The fact that it's over 9, means it's a very popular topic in the media. As we know, COVID-19 is blanketing Main Stream Media websites.
[IDIR 28 February, 2013]: There should be more stories coming out about the quickening or awakening of the planet. There are impacts indicating on Europe in both earthquakes and transportation with humans and goods. There are also indicators within the set that the volcanism will impact Asia and the west coast of America.​
The "awakening of the planet". Does that sound familiar? We are now seeing stories online, in both the alternative and main stream media, of how the planet is thriving without human activity. Yesterday
an article came out
reporting that those in the northern state of India can now see the Himalayas, up to 100 miles (160km) away, for the first time in 30 years because of the reduction of pollution. Waterways in cities are very clear now. The planet is waking up thanks to most humans staying at home.
Or should we interpret that word from the perspective of dreams? To dream of an awakening can mean new insights or ideas that are coming to mind. It can mean a new awareness that's unfolding in life and that you may have finally realised a solution to a problem. Isn't that interesting?
Many are saying—myself included—that this lockdown I shelping people look inside themselves, to reflect on what's really important in life, but also to reconsider what they put their time and energy into after the lockdown. My prediction is that more people will wake up after this is over and seek answers to the meaning of life, and their purpose. What an awakening leads to is eventually service to others.
In the long run such an awakening in humanity should reduce the annual death rate from people coming to realise what is making us sick in society, where now there is still a lot suppressed, which includes people's spirituality. Healthier ways of living, and doing things, including the development of technology, is highly likely to occur later on.
With the above excerpt, earthquakes were mentioned. In dreams they indicate a "shake-up" and possible loss of stability. They can refer to extreme upheaval in life, leading to unexpected changes and/or new developments. We can lose structure and balance. It can be an event that shakes the foundation of life, the stability of life is at risk. It can also mean feeling that your life is "breaking up" or coming apart. Feeling extremely insecure is also possible and that you have little to no support, or you're standing on shaky ground. They can also reflect an upsetting change and the feeling that our sense of security is lost—life, or your control over a situation, is falling apart. The collapse of a situation in business can also apply.
Does the above sound familiar based on how coronavirus is impacting the world, especially for those in lockdown?
Also in the above excerpt we have the word transportation. In a dream this can relate to the feelings about the direction of your life changing, including progress towards an outcome, how you feel about being transferred in waking life from one situation to another. It can indicate progress or changes that are out of your control, meaning you have to wait. It can also mean waiting for something different in your life to happen. It can mean feelings of impatience, not being in control of how your life situation is going/changing, including feeling out of control of that process. And it can mean feelings around being forced to change and having someone decide how your life changes. (
Source
)
So, again we have the dream interpretation above matching pretty closely to how people are feeling right now in a lot of places around the world.
[IDIR 28 February, 2013]: There are many more words about flooding. Clif High says you can't just get away from these flooding words coming up in the webbot IDIR data. Clif says the weather over the next say month, will be atypical in another of different ways, not only to the volcanism and flooding but also the component of 'rain' from space. Clif High says we do get a lot of our water from space in the form of micro meteorites. The subset of data is actually saying 'space rain'. The next month, March, is going to be quite filled with folks looking up and having interesting views of stuff coming down from space and this situation being related somehow to weather and climate.]​
The word flooding comes up a lot in the GCE language. Flooding, when interpreted from a dream, can mean negativity or uncertainty, based on what you are feeling overwhelmed with. It includes feeling inundated by issues and emotional overload. Tension and stress relates along with difficult circumstances or issues you struggle with. It can also mean something unexpected that is delaying you or holding you back, but also feeling certain problems are too much to deal with on your own. It can mean a distraction and problem that is predominantly on your mind, which you have to wait to subside before things can return to normal, and dealing with problems that takes precedence over your actual goals and wishes. (
Source
)
When your Government decides to keep you inside, shut down non-essential businesses, keep you away from your loved ones, including friends and family unless they live with you, and which leads to the loss of job and income, plus the media keeps going on about how much danger there is, increasing the fear with every broadcast or article, wouldn't you also feel like you had a flood going on in relation to the above interpretation?
To finish off this section, I will focus on rain, which also comes up a great deal in the webbot language for the Global Coastal Event.
Rain means sadness, difficulties, disappointment, which can lead to depression. It can reflect despair, feelings about areas of life being ruined, or your happiness "rained on." It can mean unwanted change, or that you are being swept along with problems. Grieving can be related including a feeling that something is going wrong. It can indicate feelings around bad times or that the future will not be very bright. It can also mean feelings resulting from knowing you are going to miss someone, or something in your life. "Rain water that builds up, or begins to rise reflects your feelings about problems becoming too much for you." (
Source
)
Need I say more?
The End of May
After interpreting some of that language, which I originally included in the Global Coastal Event summary back in 2013, it's highly probably that there is a combination of predictions that relate both literally to what Clif High interpreted, and dream symbolism.
I'm left pondering if the major events said to occur at the end of May are just symbolic in relation to emotions as a result of the conditions in life, rather than physical changes in waking life. Or is it both?
It's important to note that the GCE has a focus on the United States of America, even though it has had specific things come up about other countries.
To keep this article to a reasonable length, below is the final section of the GCE summary I will spend time on.
[E50 Wujo, 20 April 2013: Clif high mentions that the information is showing a 'pulsation deep inside the planet'. He mentions a few other things here, but basically, he thinks this is evidence towards the earth expanding. (The theory of 'earth expansion')​
​
He reiterates 'deep down within the earth' is clearly what the data is showing. He mentions the 'sphere of the earth being closed' and that something has to happen for this energy within the Earth to have to be released.​
​
Clif High now mentions a time frame of 30-40 days out from the 20th of April, 2013. The date he is now expecting the main part of the Global Coastal Event to occur is the 20th of May, 2013.​
​
Seven days is what the data is showing as the length of time for the initial beginning of the Global Coastal Event. So what this means really is that from around the 20th of May, at this stage, over a period of a week, large earth changing events will occur around the World in relation to this sudden release of energy within the Earth.​
​
Clif High mentions many data sets right now showing energy needs to escape and work itself out from inside the Earth. So it's pretty clear that because of this situation within the Earth, events will occur on the surface as a result.​
​
A number of data sets are titled 'dangerous'. One shows a 'rocking' around the planet. It's possibly a result from earthquakes Clif High thinks. It's possible there could be an increase in sinkholes and earthquakes during this seven day period.​
​
A lot of data is showing 'infrastructure damage' as a result of earthquakes and tsunamis. The electrical grid is showing to go down during this period, in various places.​
​
Clif High mentions that meteors could be showing around this time, but it's simply a coincidence and not relating to exactly what is going on he thinks.]​
Something has to happen for the energy within the Earth to be released? Perhaps this is on a multidimensional level, meaning the energy being released is not physical energy so much, which would result in earthquakes.
The sphere of the earth is closed? Something has to happen to release it? A pulse within the planet is the cause? What causes that pulse?
When taking into consideration all this information above, including my original article covering the GCE, one has to think that perhaps this is a spiritual awakening, and possibly connected into the "new earth" theory, which Dolores Cannon covered in great detail in her book,
The Three Waves of Volunteers & the New Earth
.
(
Dolores Cannon trained me in QHHT in Melbourne, Australia, way back in 2011, which is the method of past life regression which I've been doing since 2013.
)
This may also be related to the popular "Event" discussions online.
Is there finally going to be a more noticeable shift with the Earth's consciousness? Does the Earth need us to take a break from the pollution and hustle and bustle of daily life? With everyone having a chance to focus within, rather on their busy lives, perhaps there will be a tipping point to do with consciousness, where the collective vibration supports the space for Earth to make that step it's been waiting for, which has been discussed from different facets throughout the metaphysical and spiritual groups and communities for many years.
Or will this period of time not only have a consciousness shift, but also a physical shift, all at once? Comet ATLAS could not only be a catalyst for consciousness change, but also physical Earth changes, especially if it's breaking up, which is a rare omen after six thousand years in orbit.
When it comes to the dream symbolism of rocking, that can indicate feelings around unexpected chaos, upheaval, or change with the normal state of a situation being made unsteady, bringing uncertainty. Stability is impacted, which could relate to what we felt gave us security. But it also means new ideas, new developments, innovation, sudden unexpected changes and feelings around change being necessary after first believing no changes would be required of us.
Perhaps the above relates to consciousness changes on a global level.
With infrastructure damage, that can mean an outlook or perspective on a situation that isn't as strong or confident as it used to be and it can lead to significant changes in life. It can indicate feelings that you can never go back to your old ways and reflect damage to your confidence or self-image. It can involve feelings around change being necessary. It can indicate a situation in your life coming to an end on its own, or falling apart. An unstoppable loss. It may also reflect feelings about the ending of a situation being inevitable.
I wonder if the above relates to people coming out of lockdown and knowing things won't be the same as before.
One of the more popular words showing in the GCE is also tsunamis which can mean problematic life situations, or uncertainty that threatens to overwhelm you emotionally. It can mean a high degree of stress or emotional drama and can make you feel swamped by unfamiliar situations, obstacles, or unwanted changes. It can mean you might be struggling with a rough situation such as divorce, financial loss, or illness — something unexpected. It does mean large scale change and unstoppable events and leads to feeling unable to cope, or that you are going to be "swept away" by a big change. A tsunami may also indicate the threat of emotional devastation due to unexpected or unwanted events. A sign that you need to stick it out and have little to gain by denying the problem.
Again, those words above seem to fit into the situation with COVID-19 and the impact it is having, and may continue to have on people, especially in the USA over the next two months.
And lastly, meteors represents potential problems with the ability to devastate goals, plans, relationships, or your sense of stability and can mean unexpected problems with the potential to be serious. Feelings relating to radical change, potential catastrophes, or enormous unwanted impacts on your life can be going on. It can mean a major event.
The lockdown timing is certainly interesting when taking into account the webbot's Global Coastal Event language and predictions, especially when looking into the dream interpretations.
What keeps coming to me right now is the positive impact this lockdown is having on the planet, and what change will result alongside the consciousness changes in humanity and other life on our planet.
Third eye open, no fear.
Yes—borrowed Ben Davidson's signoff with a slight alteration ;-)


Additional Sources
Comets in Astrology - Possible meanings of these celestial events
(Rod Chang)
Web Bot
(Wikipedia)
Global Coastal Event Summary
(transients.info, 2013)
Dream Bible
Half Past Human
(Clif High's website)
About Laron
Laron G. S. is an energy healer, past life therapist (QHHT), out of body teacher, and consciousness guide from New Zealand. With a background in supporting people in IT, including technical writing, Laron is also a poet, editor and online community specialist. With a passion for seeing people grow, he's currently putting together a series of self-paced online courses on
www.consciousness.life
focused around spiritual development and astral projection—the first of four courses is now available,
Leaving the Physical.

This work is copyrighted © It's fine to share a link to the article above, and a quote or include an excerpt of a small section or two which includes credit and a link back to
this site
, but please
seek permission
if you want to repost this article in full.
Last edited: