Healing Facilitator & Consciousness Guide
Staff member
Administrator
Creator of transients.info & The Roundtable
Jul 19, 2016
5,404
13,876
laron submitted a new article.
Cosmic Rays And Elements Of The Shift In Consciousness & New Earth
Students from
Earth to Sky Calculus
and folks over at Spaceweather.com, have been closely monitoring cosmic rays within Earth's atmosphere over the United States for over two years. Using space weather balloons, after more than one hundred flights they have found that the dose rates in California have increased by 13% since March 2015, and 19% in New England since July 2015.
[caption id="attachment_11070" align="aligncenter" width="834"]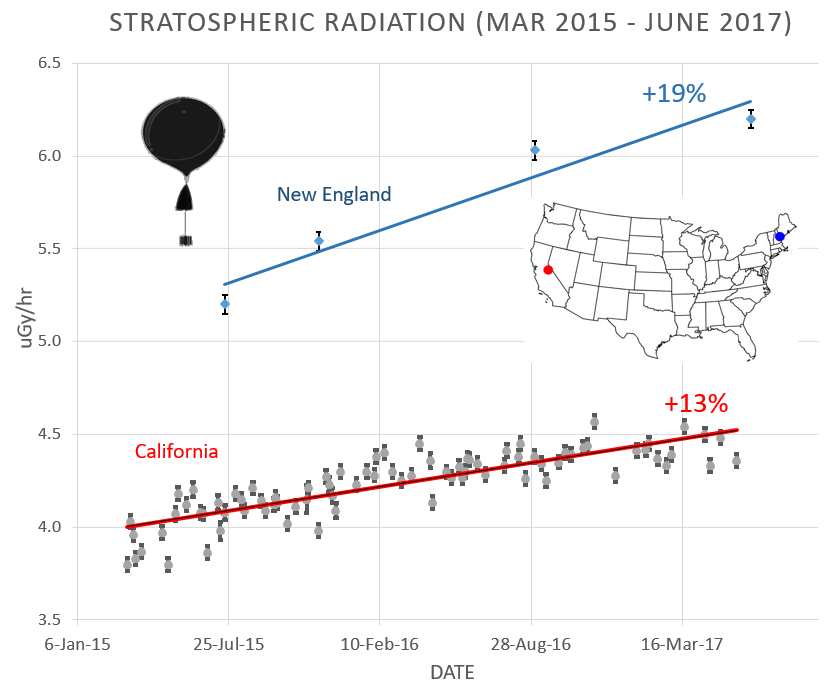 Image from
spaceweather.com
[/caption]
This indicates that cosmic rays are...
Click here to continue on to the original article. You will be able to comment using a Disqus account (www.disqus.com) if you are logged in with Disqus.