Yesterday afternoon I went for a long walk with my friend Andres.

We were walking across Devorgilla Bridge, lit up by huge lights on the bank which felt very uncomfortable. I wanted to take a photo so that I could ask someone why these lights are there as we are all locked up and there are no tourists. The electricity could be saved.

I asked Andres to stand and block the lights so I could take a photo of the glare. It seems like a water spirit decided to join in. No there was no mist on the river.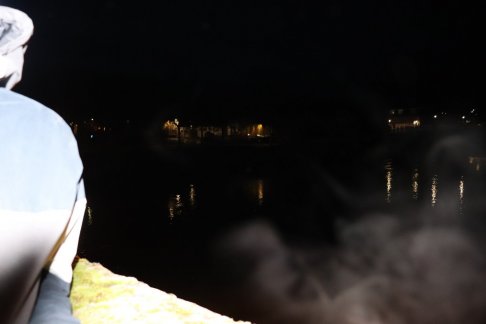 A similar occurrence happened when I was walking along the river several years ago. I decided to take a few photos and afterwards, in only one, I saw something. Anyone else think they are water spirits?