Healing Facilitator & Consciousness Guide
Staff member
Administrator
Creator of transients.info & The Roundtable
Jul 19, 2016
5,864
14,400
Yesterday I conducted a past life regression (
#QHHT
) which had a strong focus on the Reptilian influence and control over Earth. These are challenging times for many people globally, and there is reasons for that.
We visited the leader of the group of Reptilians directly involved with the Earth—it wasn't comfortable with our presence. Information showed that we're getting help from a galactic federation, alongside the light workers on Earth, and that because of the shift in consciousness the vibrations are rising so that the Reptilians will not be able to stay here and maintain their control.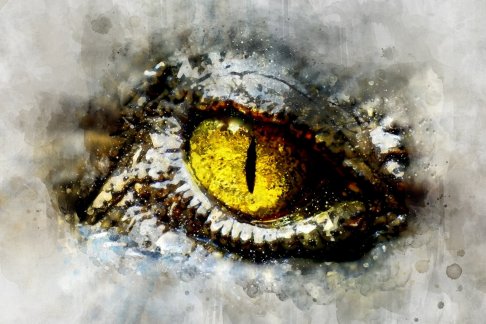 ​
I recently had an experience with a Reptilian presence in my life, and that was covered (part of the reason was for teaching / guiding others, based on my direct experience). After the session, my client didn't remember any of it (none!), which is one of the indicators of how deep she went, and the authenticity of the connection into her over soul and collective higher selves that came through.
I'll be transcribing some of the session to share and plan to do more sessions with the same client on this topic.
Note that this is a subject I've never resonated with. I haven't looked into it in any depth. This is possibly because it's just a bit too dark for me; I naturally focus on the light and positive side of life, but I'm being nudged, pushed and guided to explore it and help educate others. From not having directly researched this topic, I see this as a positive, as it means I'm not influenced by information which may not be fully accurate.
Transcribed QHHT hypnosis based past life regression sessions of mine and others I've shared via my transients:
https://www.transients.info/past-life-regression-articles/
Note that QHHT stands for Quantum Healing Hypnosis Therapy/Technique, which Dolores Cannon created and taught before she passed. I attended her beginners and advanced courses on this back in 2011 in Melbourne, Australia.