Healing Facilitator & Consciousness Guide
Staff member
Administrator
Creator of transients.info & The Roundtable
Jul 19, 2016
5,425
13,908
I posted this here, on this board, because we need more positive news and reports, but how can we go about achieving that when so many are conditioned to focus on the negative?
Back in October before I left the USA to return home to New Zealand, I ordered an updated version of
When I go to Sleep: A Course in Dreams and Out-of-Body Experiences.
The new version I ordered is titled,
The Astral Codex: Using Dreams and Out-of-Body Experiences on a Spiritual Journey.

I placed my order with the online site
AbeBooks
, in the UK, which I located from using the website
https://booko.co.nz/
to find the cheapest copy available — it searches multiple sites and includes shipping costs.
My current copy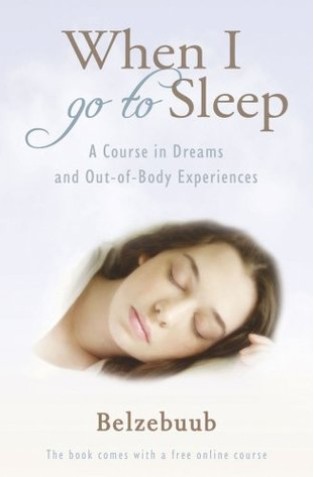 My new copy (I wish it looked this good)

Upon arriving home my package was waiting to be opened. To by dismay, this brand new book came with a surprise: water damage, including a warped cover and an uncomfortable stench (like something you would find in the toilet).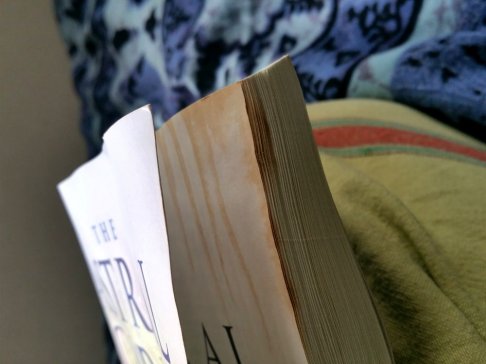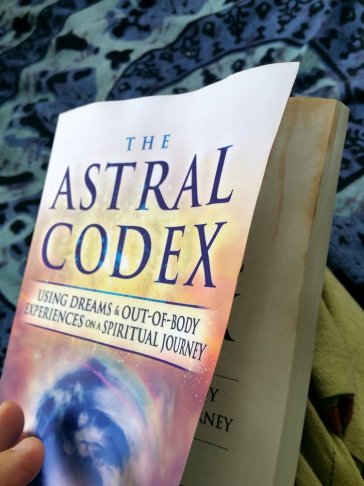 The interesting thing is, is that the package was not damaged or wet, and the book seemed like it had received the water damage a long time ago.
Today, three and a half weeks later (I shouldn't have waited so long, I know) I decided to contact AbeBooks about this issue, since I happened to be on their site after being directed there once more because booko said they were the cheapest for a Christmas gift I ordered.
Within about ten minutes of sending the message off—reporting the problem—I received a response.
"Hi Laron,
I am very sorry to hear that your order arrived in an unacceptable condition.Would it be possible to provide us with photos of the damage and we can then look into this for you?
Kind Regards,
***
Customer Advisor."
​
Note that this is the first time I have ever done anything like this online, as I don't often purchase many things and hence rarely run into issues. I grabbed my phone and took some photos, sent them to my PC, resized them and sent them on, all within about five minutes. Another five minutes passed, so we are talking about 20 minutes or so in total, I had a response.
"Hi Laron,
Thank you for your reply.We have reordered this title for you and it will be dispatched to you shortly.There is no need to return the damaged item to us.
Kind Regards,
****
Customer Advisor"
​
What a surprise. I didn't really know how that was going to turn out, but I was happy with the outcome.
This book is important to me as it contains a 9 week course on astral projection and out of body travel. Back in 2008 I took this course in a group setting at an International Gnostic center in Sydney, Australia.
On week six I had my first conscious out of body experience, and this opened up many future doors — a life changing experience.
While I have tried other courses, from Monroe's Gateway Experience to Robert Bruce's CD companion astral projection course/book, I always respect this first one I did since
it worked
and was not complicated in anyway, however, in addition to this course, I was also doing a bunch of other courses at the center which all contributed to the success (mantra's, mediation, metaphysical theory, ego work), I feel, and has helped me mentor and teach others years later.
I have been keen to see the additions and updates, so I'm looking forward to reading the Astral Codex by Mark Pritchard, aka Belsebuub. You can find the official homepage for this book
here
, over on Mark's site, belsebuub.com. There is also another section of his site
here
, covering thee book in much more detail.
Goodreads has some great user reviews below the book,
here
. By the way, I'm on goodreads, yet I don't use it very often, but feel free to
add me
(it looks like I'm still in the US, I need to update that!)
.
Returning to my original point of being positive, rather than negative with information; those who follow
Clif High and the webbot
would fully understand how much the negative—fear—encompasses the thoughts within global consciousness.
"Don't be pushed around by the fears in your mind. Be led by the dreams in your heart."
― Roy T. Bennett, The Light in the Heart​
A while ago now the very popular site Collective Evolution started a project of creating a news network that only focuses on the positive, which I thought was a great idea, but are people ready for this? I haven't followed up on how they are doing, but I'm interested to find out at some point.
What I found is that I shifted away from the negative focus in life naturally while on my spiritual journey. It's occurred within the last couple of years, I have noticed. It wasn't something forced. I just have no interest in main stream media news, or negative situations and events anymore. It's like water off a duck's back to me, but I am not going around preaching about being positive, I know this is going to manifest more and more naturally, and that is great; when something happens naturally, the less energy it takes!
This reminds me of how I began to notice the existence of consciousness in pretty much everything—not that everything is easily perceived as sentient, however, that doesn't mean it's not sentient. For me, this was a knowing, and understanding, where I accepted it as it is, so it's kind of hard to put into words and is best experienced in your own unique ways, if it hasn't already happened to you.
"The more you feed your mind with positive thoughts, the more you can attract great things into your life."
― Roy T. Bennett​
I feel that we are going to see more and more positive projects being designed and released in the future, whatever they may be, from positive news networks to being practical with taking action and doing positive things.
Thinking positive is one thing, however it's very hard to force yourself when you're not there yet; when you find yourself there, embrace it fully!



​