QHHT Hypnotherapist, Energy Healer, SpiritualCoach
Staff member
Administrator
Creator of transients.info & The Roundtable
Jul 19, 2016
7,328
15,408
Via The Health Forum NZ on
Facebook
&
MeWe
A letter to the Nursing Council of New Zealand, from a distraught member of its employment pool.​
​
I write, as a Registered Nurse, with almost 20 years' experience, through the tears in my eyes and the pain in my heart. From my early beginnings straight out of school, as an emergency nurse, to attaining post graduate qualifications in Emergency Nursing, to Operating Theatre, HDU's, CCU's, day surgeries, GP nursing, research nursing, to my current post as community nursing coordinator for Tamariki Ora.​
​
I write in my absolute disgust, and shame, about what our profession is doing to its loyal members, reflecting on what I have given to our profession in my nearly 20 year career. From the back-to-back night shifts, unsafe staffing ratio's, working Christmas' and missing out on precious time with my whanau, working new years shifts and missing out on time with friends by putting my career and my colleagues first and showing up, I have given this profession my blood, sweat and tears over the years. And there have been tears. Many infact, mostly in my emergency nursing days, because of the reality of seeing death, disease, and dying often, that no young woman was ever prepared for. I didn't stay in this profession for the amazing pay, infact while all my friends went off to do law, police, accounting, heck even some who did no formal training and still ended up with a 6-figure wage, I stayed in the profession for the pure enjoyment of helping people and learning science.​
​
A career that has led me to be a critical thinker, to think outside the box, to look at all the evidence, not just what's in front of you. To challenge doctors, and sometimes your superiors, because sometimes their orders were wrong, unethicial, or just plain dangerous. To stand up and advocate for not only your patients, but your colleagues also. To be let down by the profession, by our own authorative body, who has mandated all nurses in New Zealand to have the Covid trial vaccine, despite (in Pfizer's own words) – the vaccine having "provisional consent" which means it is not yet approved on the market as a safe and effective vaccine, that the duration of protection afforded by the vaccine is "unknown as it is still being determined by ongoing clinical trials", in which there is no data available on its effects on laboratory tests, no data available to show how it interacts with other medicines or whether it is safe to give with other medicines. BUT, I guess this makes it ok that there were no vaccine related effects on female fertility and pregnancy rates in "rats", and there is "limited experience with the use of covid vax in pregnant women, BUT "animal studies do not indicate direct or indirect harmful effects with respect to pregnancy, and that it is "unknown whether the covid vaccine is excreted in human milk", and in which "genotoxicity nor carcinogenetic studies were not performed" as part of the clinical trials.​
​
I am feeling disappointed, hurt, fearful, pressured, coaxed, forced, oppressed, ashamed, stressed, and downright angry that my profession that I had so much trust in, and have given nearly 20 years of my life to, can mandate its workforce to have a vaccine to be able to continue to work, based on the above circumstances. I will walk away from this profession, as I will not be injecting my body with a substance which has "provisional consent" because there is a lack of any other available treatment that the govt fails to recognize, despite other treatments being used successfully in other countries. I will not be a part of a workforce that doesn't stand by its members independent decisions to do what is right for their bodies, their families, their children.​
​
Signing off.​
Broken RN​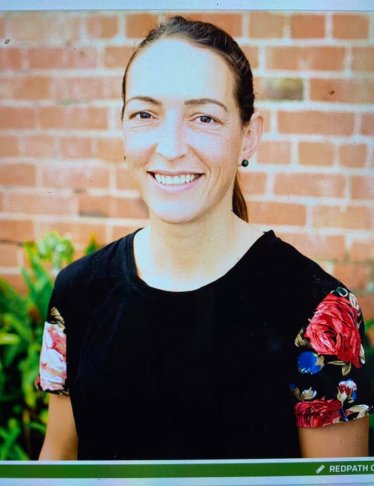 ​