Roaming Contributor
Retired Moderator
Last weekend we went downtown Hot Springs to a crystal skull festival. After the festival we stopped off at the famous Ohio Club for dinner and a beer. The club has a door that leads to the infamous underground tunnels used by the mob and others to get around town. The Ohio Club was a favorite of Al Capone and was an illegal gambling house and bar when it opened in 1905. It's said to have ghosts walking around trying to bet and get a drink but I didn't experience anything paranormal there.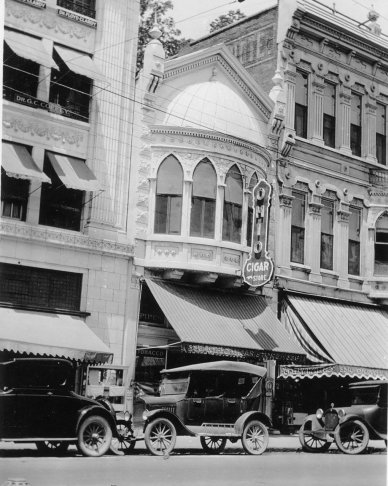 Here's the Club shortly after it opened in 1905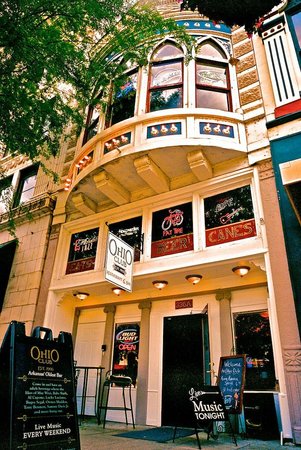 The outside looks almost exactly the same today.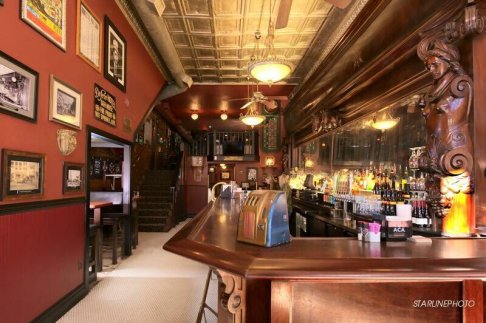 They have preserved the Club to look almost exactly as it looked when it opened. It's a gorgeous place full of infamous history and ghosts.
*****
We had parked our car in the old Downtown parking garage and we went to get our car. I went in to use the bathroom at the garage before heading home. I could see under the bathroom stalls as I entered that I was alone in the bathroom. All was quiet then a toilet in the stall next to mine flushed. Nobody was in the stall but I gave it the benefit of the doubt because it had an automatic sensor flush and maybe, just maybe, it wasn't working right but it did unnerve me enough to look under the stall - nobody was there. The next thing I knew I heard the automatic sensor sink faucet go on. You know the kind where you put your hand in front of the sensor and the faucet turns itself on? The faucet turns itself off very quickly once you remove your hand. This one however, stayed on while I finished and opened the stall door. There was NO WAY I was going to walk over there and wash my hands so I headed for the bathroom door to get out quick. The faucet stopped as soon as I opened the door to leave. The hair on the back of my neck stood straight out and I felt very strange. I may not have experienced a ghost at the haunted Ohio Club but there was definitely one in the bathroom of that old parking garage!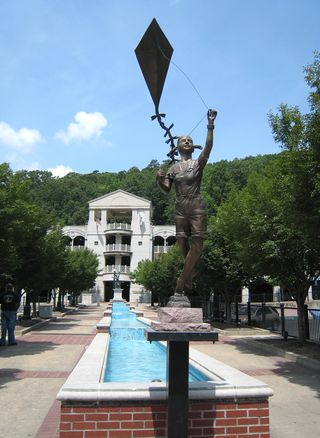 The building at the end of the fountain was turned into a parking garage. I don't know what it was originally. This is where I met a ghost with manners!