Mystic Master Healer, Astral Explorer & Author
Staff member
Board Moderator
My friend Karinn and I went to the forest for a long walk today. When we entered that space, we connected to trees and some of them called our attention. The trees energy today was kind of spiraling, doing clockwise circles around us and we received healing and cleansing.
At the entry of that place we arrived to we stopped by this tree, and what caught my attention was a kind of nest that was over the branch of another tree but at the entry of a parallel world. The leaves were placed in a way that looked like a nest and it is not a human hand made nest
Here is the entry with the nest over it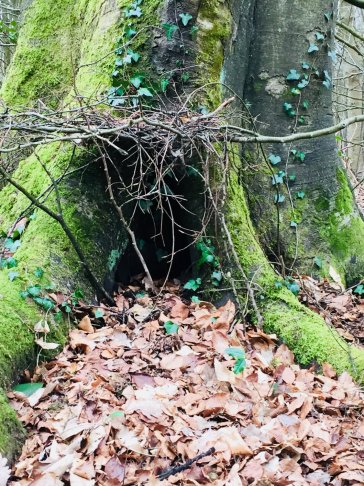 When placing our hands over that nest we felt a shape like egg and it was about 1 meter of length and 50 cm of diameter. But its energy was huge and really massive. We saw the egg both of us it was white with a golden aura. I saw the aura, and she saw the color of the egg.
Here is picture of the nest from above it
See how it was made. The leaves are inside the little branches placed by a magical supernatural hand !
In this pic you can also see how the branch of the tree beside is holding the nest over the egg. It also has another branch over ! And this makes a bigger nest than we thought !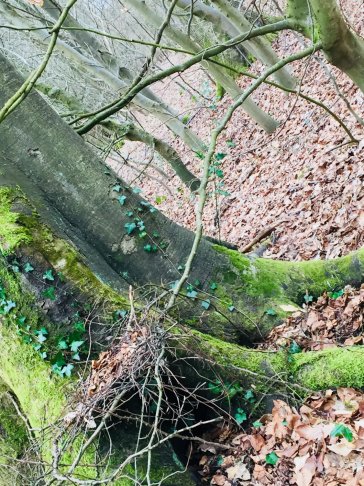 When back from the walk, we went again to enter that world and at that time we saw a bigger space with a huge egg standing there. We stood there and waited for the energy to come inside us and it was wider and intense. The dragon's egg was standing there in a parallel realm and we could tap into its energy field easier than the first time. "Hello" we heard and the portal was wide open this time !
Last edited: