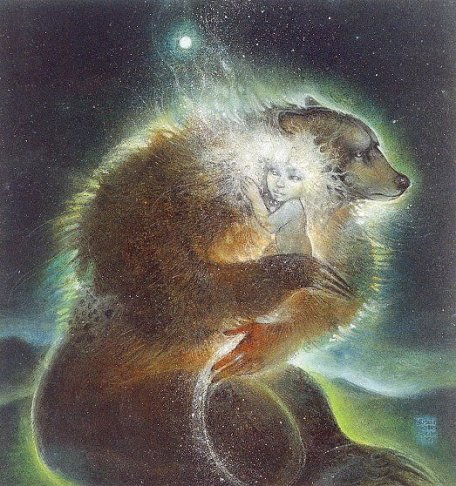 ​
In 2 days we will experience the 2nd New Moon in Cancer of the Black moon series,(2 new moons within 28 days), completing a period which is the end of an era for both this planet and individuals too, especially for Cancerians and Capricorns and many of us with these signs strong in our birth charts.
But for the world this Black moon in the last month has definitely brought a lot to a head with the darkness that has washed over us this year, even though the same darkness of the old rules and laws and the blame, punish, and control regime has been around for centuries, but due to our own acceptance and conditioning of the same, we didn't know any better or any different.
I say "we" as we all have been affected and we have all used these methods ourselves in our judgment and treatment of others whether we admit it or not.
These eclipses in Cancer and Capricorn in the last two years since July 2018 have simply made us more aware of it in self and brought it out globally also for the whole world to become more aware of.
This is about "people", women and children, family life, and our whole social and economic structure.
It's interesting that Uranus the "new age" planet for want of a better title moved into Taurus, the money/values sign the same year bringing us more into the electronic age of banking and finance. (Bitcoin etc).
With the beginning of the Sagittarian/Gemini eclipses the first week of June this year, a new era begins as they will take over from the other set, and along with Saturn in Aquarius and Jupiter too at the end of the year, will change the system totally over the coming 3 years or so but it is starting now, and with the total solar eclipse mid Dec to come, this all coincides.
We can all expect massive changes in laws which includes travel, education, communication(including corrupt media), and our social structure.
This will more long term, include the way Governing bodies are structured and the way World leaders are chosen as in the future it will be quite different and definitely not centred around money as it is now. There will be ethics and psychological testing involved, not to mention spirituality and then perhaps voting by the people, voting that is not corrupt as it appears to be now.
The rest is a given and will include healthy environment, more equality and wealth distributed more evenly with the strong Aquarius effect, so no one on the planet is hungry or cannot afford medical treatment.
In reading this, you may be thinking "yeah, right!", as I am thinking myself while writing this, but this is how it will be in our future or at least the future of our children although with the new medical technology about to emerge human life will be extended quite a bit also.
The Black moon about to come and that has been in action for the last month, is a kind of promise of all of the above for the people, due to the focus on the sign of Aquarius this year via Saturn and then Jupiter in Dec, the two main planets that Govern our planet and lives, outside our Sun and Moon.
By Dec we will know much more about where our world is heading and we as a people also.
With regard to our owning more of our inner authority in more healthy ways since the 5th July, many of you would have had possible illness to represent a cleansing and letting go of that old parental, patriarchal energy.
Many would have had vivid dreams of release and letting go of anger of the past and being free.
I had two very vivid dreams in this vein- the first a week ago and then last night, as I have the Capricorn Ascending sign. I do feel I can now let go some very old childhood wounds as the feature in last nights dream was a small boy child crying to be heard, and hidden amongst a large family of adults and I thanked the child for standing up for me.
This is a late in the sign new moon coming at 28 degree 26 Cancer so naturally all those born around that degree in either Cancer or Capricorn or with planets or points there could well feel "reborn" about now.
Remember, strong New Moons can be a little draining as the light shuts off, but it is a new beginning and a time to tidy up matters that have lurked in the last month or more, and to make decisions about what is to come on security levels of our lives.
Some of this may bring hard choices as on the day the Sun will be opposing Saturn so this may mean a sacrifice for many, and again this could be Caps and Cancerians, maybe Leos too. But this can apply to anyone.
But Neptune will trine Vesta promising that we can all draw on our inner strength and higher self to reinforce our resolve and also to ward off any remaining lurking inner "not OK" parent or child archetypes, or any still lurking darkness as this has surrounded us for some time now, and which those of us who are highly sensitive would have felt in waves now and again.
This has meant that many of us have more than ever had to collectively help fight and shine a bright light this darkness.
And for today, Pallas in Capricorn is opposing Vesta helping us to question any authority or restrictive situation that has kept us bound to the past and the old ways.
My image is by the wonderful artist Susan Seddon Boulet
Last edited: