Readers of transients.info, note that from today articles that usually appear on the front page are going to be posted on our forum, The Roundtable. The board the articles will be posted on for now, is this one, Article & Blog Posts.

This process may change in the future, but that is how you can find them now. For example, David Topi's latest article is out and recently posted on that board, and is here, Erasing Paradigms and Obsolete Belief Systems of the Mind.

I'm shifting away from using wordpress and will eventually redirect the front page to a portal page on the forum.
Every two weeks or so, I will be sending out manual (not automated) newsletter emails, as part of the transients.info Chronicle, covering new posts on that board, as well as popular forum posts outside of that, so if you are not subscribed to transients via email, you can do so here.
But there are many ways to stay up to date with the threads on the Forum, and that board. For example, you can register on the Roundtable here, and then after you are signed in you can click on Watch on the right side of the board, Article & Blog Posts, to be notified by email, or a forum alert.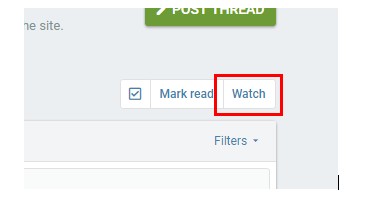 Alternatively you could bookmark the URL, https://www.transients.info/roundtable/forums/articles/, and just visit that page now and again.
Just like on the front page here, authors have a listing of their posts on the forum. For example, if you click on the name of the person that posted the thread on the forum, you will see their profile. I've included the URL for our regular contributors below:
David Topi
Laron
Maryann
Henda
Sean
Note that the above links also include all threads they we created on the forum under our accounts.
I recently installed a trending addon which shows what threads on the Roundtable are most active and popular. You can find the link to that screen here: https://www.transients.info/roundtable/trending/.
In the coming months, or sooner, I will be putting in the automatic redirect from this page, www.transients.info, to a new portal page on the forum. This means when you visit transients, you will end up on The Roundtable. I hope to use something that incorporates the trending addon mentioned above.